Maple Bacon and Egg Brunch Roll on Speedibake Soft Turkish Round Roll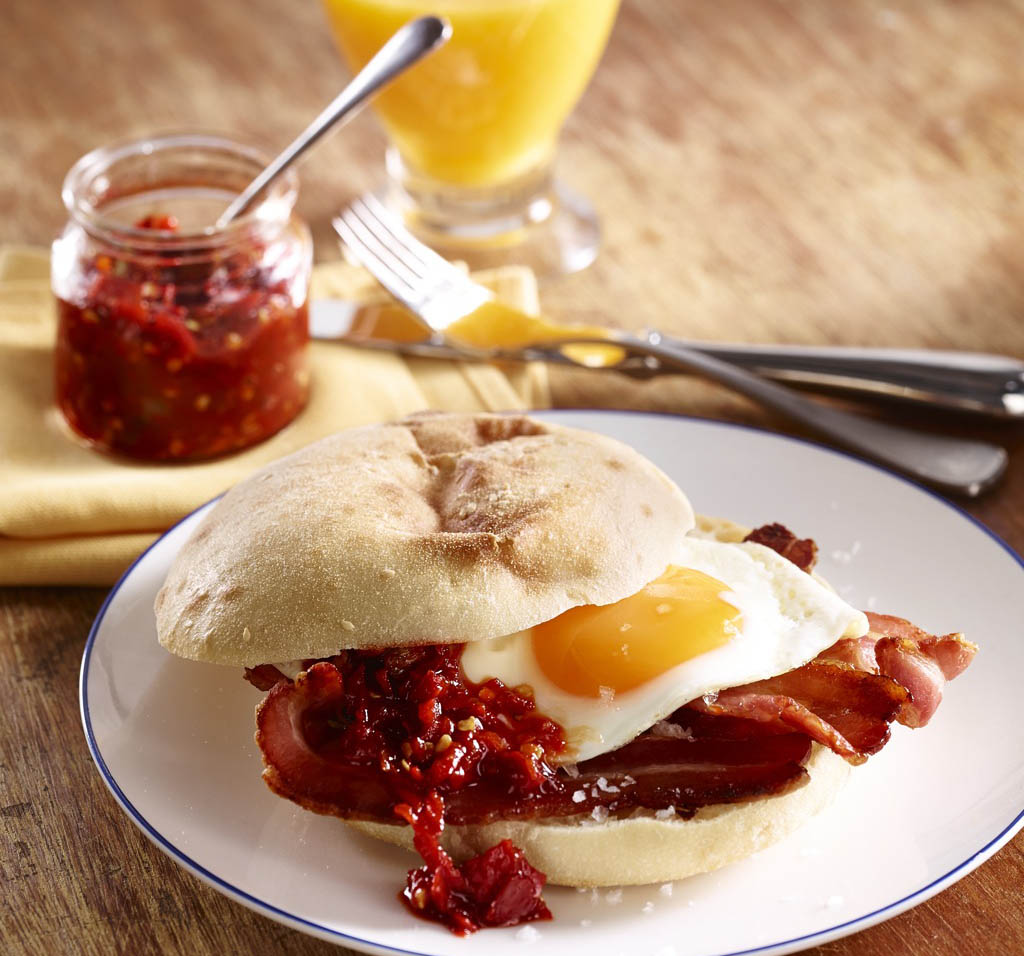 Sometimes simple is best when it comes to brunch. Try marinating bacon in maple syrup for a sweet twist on a classic bacon and egg roll.
Serves 1 / Prep Time 20mins / Cooking Time 10 mins
Ingredients:
1 Speedibake® Soft Turkish Round Roll
2 rashers bacon
2 tablespoons maple syrup
1 teaspoon oil
1 egg
1 Tomato sliced
Red capsicum chutney
Method
Marinate bacon in maple syrup for at least 20 minutes
In a pan, heat oil. When hot, add marinated bacon and cook until crispy.
In same pan, fry egg until whites are cooked through but yolk is still runny
To serve: Cut roll in half, butter and toast on grill butter side down
On base of bun add bacon first then top with fried egg, season with salt and pepper and to finish add red capsicum chutney.
For more recipes like this one visit - https://www.tiptop-foodservice.com.au/all-recipes.
24th May 2018.