A guide to using oils in your kitchen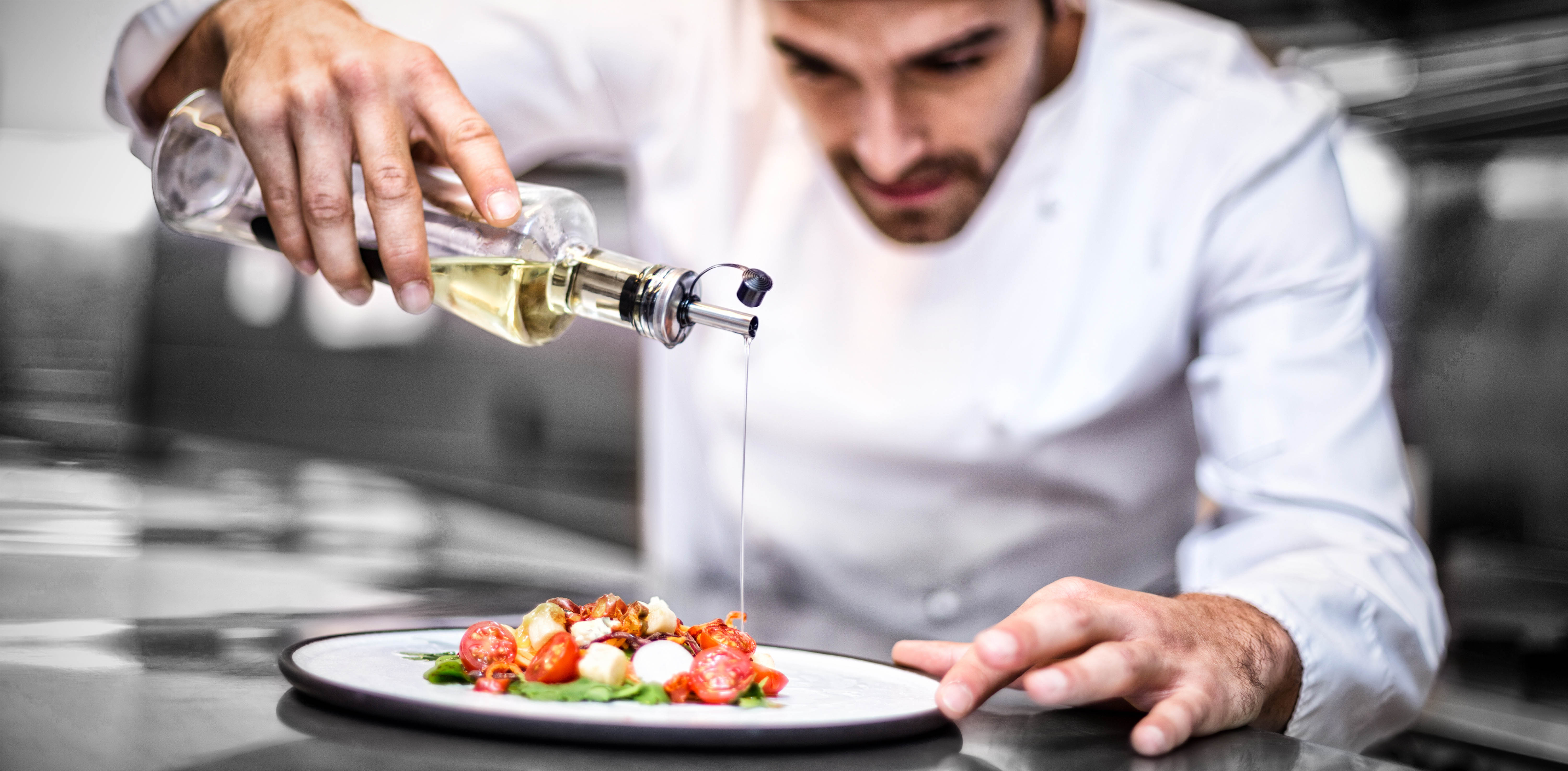 With all the different types of oil at your disposal, it can be tough to know what one to use. Goodman Fielder Food Service show you the ideal smoke point, use and benefits of each oil on the market. 
It is a core kitchen ingredient that is used on a daily basis, all of the different oil variations have left some confusion as to what the difference between them is and what they are correctly used for? From canola oil, vegetable oil, cottonseed oil and sunflower oil, each is independently made and have their own purposes of use in the foodservice industry.
Though, it's important to know that vegetable oil can be sold as a single source of Canola or Soya Bean oil or as a blend of the two types. From deep-frying to dressing salads, we explore the oil for you.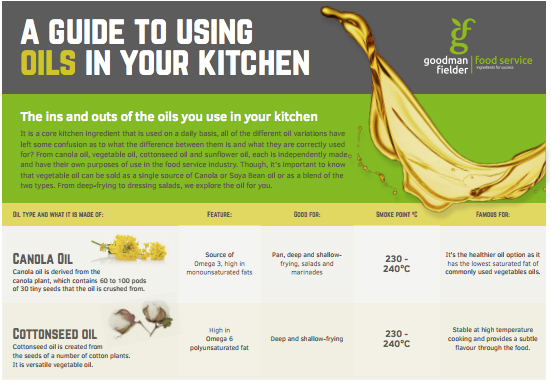 Download your Guide for using Cooking Oils here.
January 30th 2018.