Crispy Prosciutto Salad with ZoOsh French Dressing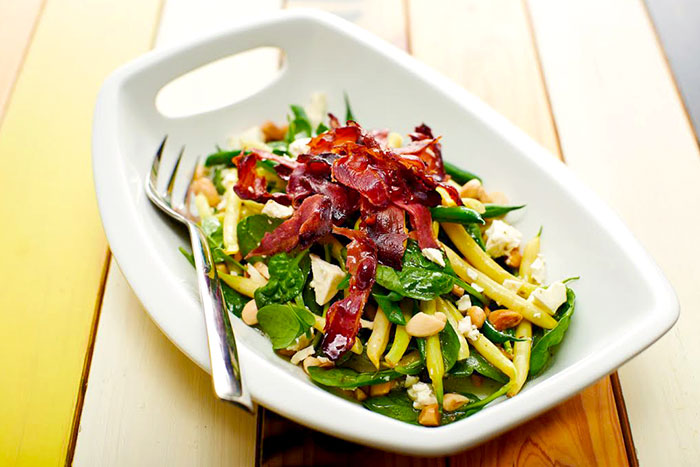 Our comprehensive range of ZoOsh salad dressings offer unlimited menu variation quickly and easily.
Crispy Prosciutto Salad with Zoosh French Dressing
---
Servings: 10
---
Ingredients:
250ml ZoOSh French Dressing or Fat Free French Dressing
300g sliced prosciutto, grilled until crisp
600g green beans, blanched
600g yellow string beans, blanched
150g blanched almonds, toasted and roughly chopped
100g fetta, crumbled
Method:
HEAT a grill plate or frying pan. Panfry prosciutto until crispy.
COMBINE beans and dressing in a large bowl.
SERVE salad topped with fetta, almonds and prosciutto.
Products:
---
See more recipes from Bega Foodservice:

---
15th January 2019