Goodman Fielder - Luke Mangan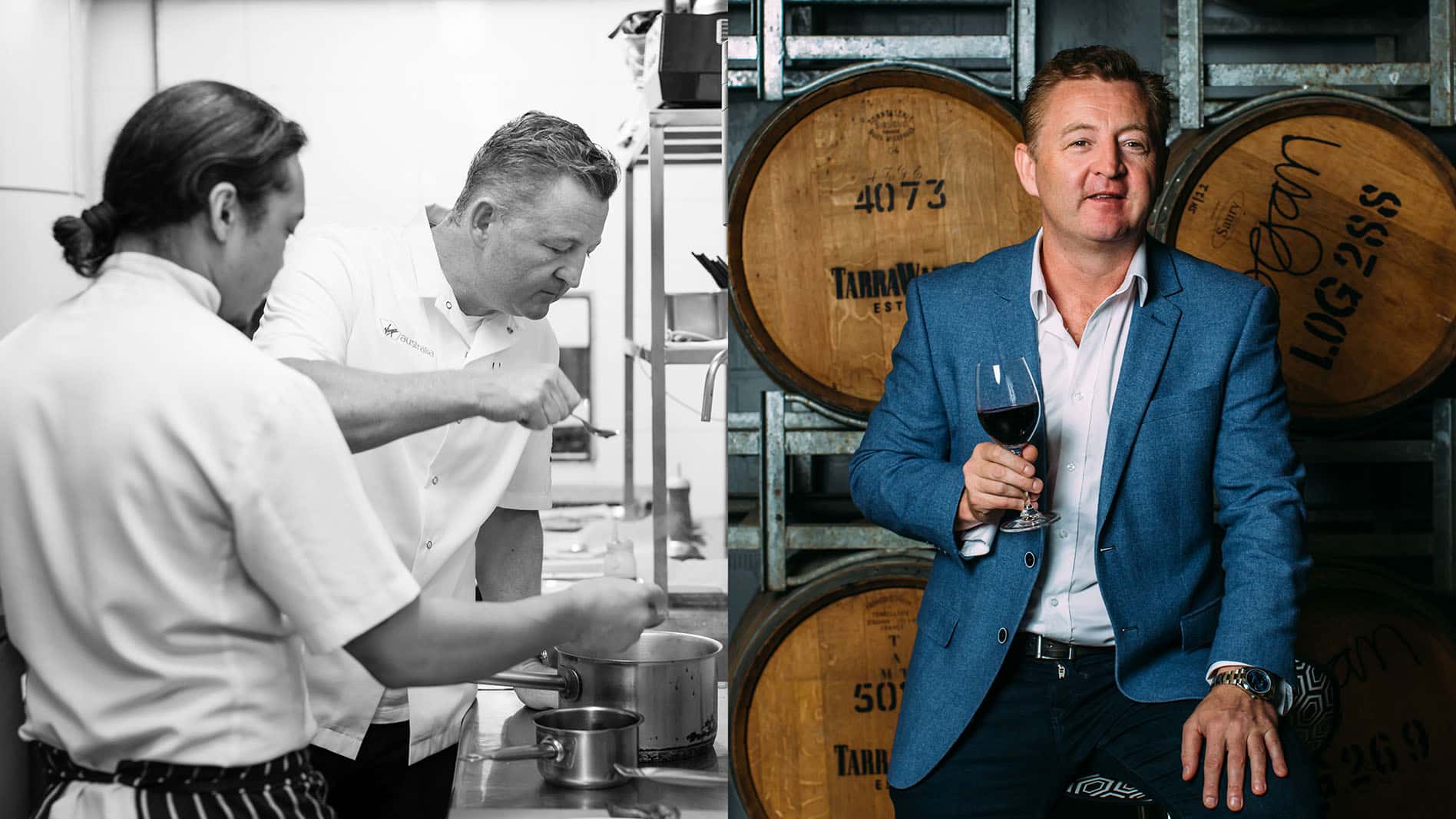 Take 20 restaurants, five cruise ships, one airline, one train, four books, 19 head chefs and spread them across four countries. This is the recipe of Luke Mangan's food empire.
Luke Mangan opens up about why getting kicked out of school was the best thing that happened to him, what it's like to run 20 restaurants and why Australia has the best produce in the world.
In 1999, at the tender age of 29, you opened your first restaurant, Salt. What was that like?
"Gosh, that does seem like a distant memory, I feel quite old now! It was just before the Olympics, which proved to be great timing because of the promotion Australian tourism, including restaurants, were enjoying at the time. That was a fantastic time for me and really helped me get established as a chef."
When did you know it was time to expand after you opened Salt?
"I was really fortunate to have some great opportunities come my way, call it itchy feet or the luck of the Irish! But after the success of my first Salt I knew it was time to expand. I had done all sorts of things before opening my first restaurant, like selling my own range of gourmet sausages at the markets – all to save to open Salt. I knew that I could do it again, so when the opportunity came about to open a restaurant in Tokyo, then on the ships and Glass Brasserie; I had to make it happen. Then from there we took the brand into further Asian markets and we have had great success from it – but this has come through lots of hard work and many sleepless nights!"
Fast forward 18 years… and this year you've celebrated the opening of your 20th restaurant in Tokyo, how does that feel?
"Salt Grill & Tapas Bar Ginza was one of the most successful restaurant openings we have had to date. We have a great team in Tokyo and we hope our customers from Salt Tokyo will embrace this new restaurant."
Did you dream about having a food empire as a kid?
"I'm from a middle-class family, a large family of seven boys, and my mum was a good cook, making comfort food: trifles, stews and soups. School didn't agree with me and I had to fall into something. Cooking with mum was a good way to get into it. I couldn't sit still; I was disruptive.
"But it was the best thing that happened to me; I don't think I'd be here now if I hadn't been kicked out of school. I did a four-year apprenticeship at a restaurant in Melbourne called Two Faces. Then I went to Europe and worked with the Roux brothers at Waterside Inn, a three-star Michelin restaurant. If you had asked me back then if I'd have 20 restaurants today, I would have laughed at the thought, but over time opportunities came about and persistence was the key. I never really took no for an answer and I still don't."
Luke Mangan reveals his top tips on how to build a restaurant empire, as he opens his 20th successful venue.