UNOX Australia at Fine Food Melbourne 2016
There is no room for error in today's busy kitchens. UNOX knows it and provides ovens and services that are designed to meet the most ambitious quality and business challenges.
It is an excellence you recognize at a glance. Made up of the same ingredients that Chefs and business owners insist on: uncompromised quality, innovative and bold choices, proved and measurable efficiency and reliability.
Investing in innovation means seeing every day challenges in a whole new light: from giving value to every single gesture to the simplification of the entire production process. For you, this means maximum performance, freedom, ease of use and savings. For UNOX, Inventive Simplification.
Make sure to visit our stand at this year's Fine Food Australia show - #HL26
Melbourne Convention and Exhibition Centre at South Wharf;
Monday, 12th to Thursday 15th September.

This year we are excited to showcase Chef's from around Australia who work with UNOX ovens in their kitchens;
Monday, 12th – Christopher Thé (Black Star Pastry_Sydney)
Tuesday, 13th – Steven Mercer (Mercer's Restaurant_Eltham)
Wednesday, 14th – Brett Noy and Dean Tilden (Australian Baking Team)
Our Corporate Chefs will be running Live cooking demonstrations operating the MIND.Maps combi ovens, each day, giving you the opportunity to See, Touch and Taste the Future of cooking.

We look forward to demonstrating how you too can Challenge the Future of cooking in your own kitchen.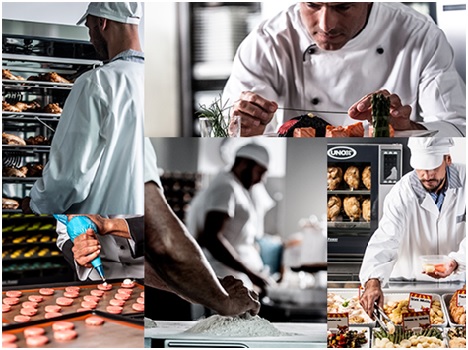 The Individual Cooking Experience (I.C.E.)

August 11th 2016