Sydney restaurant takes desperate measures to get kids and parents to connect
A restaurant in Sydney is trying to get kids to interact more with their families when eating at the venue by banning colouring books, board games and building blocks along with digital devices.
The Canterbury restaurant Pazar Food Collective wants parents to "engage with their children" and for families to be "involved with the food and experience".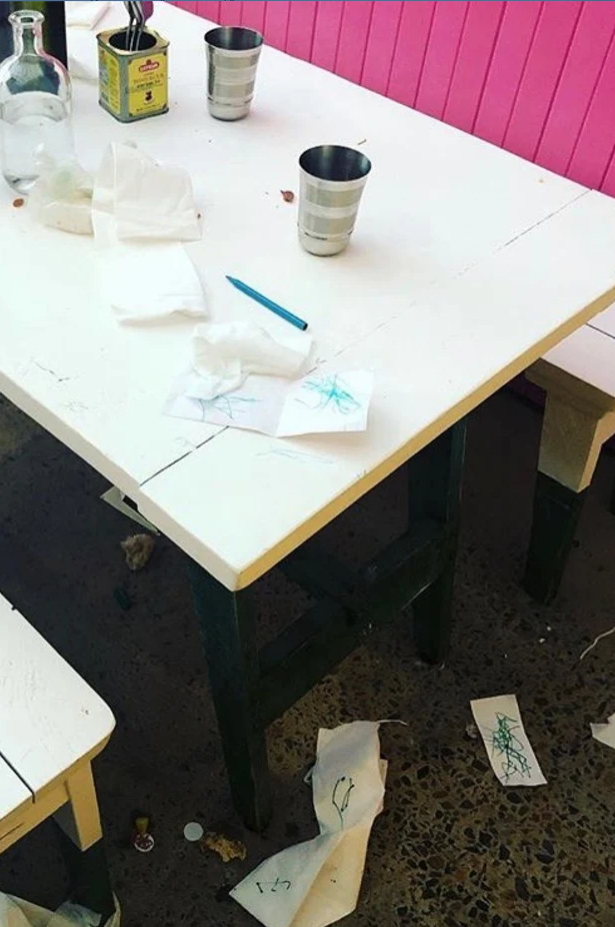 Speaking to the Herald, Pazar owner Attila Yilmaz said he took action after one family left a mess by drawing on napkins and the table. 
"It's very upsetting to all of us, there was no, 'Oh sorry about that', the parents just laughed and said they're just kids," he said. "It's an expectation that we are there to clean up that mess, and we are to an extent, but there's also a thing called human decency and respect."
The Pazar ban will apply to adults as well as kids. 
"Reasonable use of your camera to capture memories will be accepted and not discouraged as long as it doesn't interfere with the dining experience of others," he said. "Sure take a couple of snaps, but you wouldn't go to the movies on your phone and sit there texting away, you would be asked to put it away."


20th February 2019