Guzman y Gomez's $44m expansion plan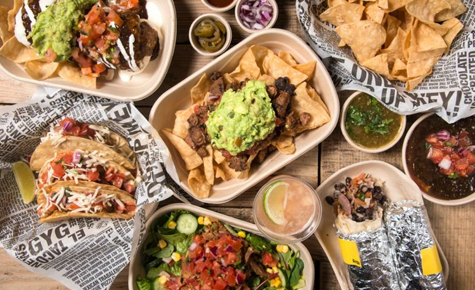 Guzman y Gomez is looking to grow the number of its stores in Australia from 117 to 500 and launch in the US.
The expansion plan will be in part funded by a $44 million investment from local investment firm TDM Growth Partners in the Mexican fast-food chain.
Turning over $200 million annually, the fast-food company also plans to go public in the future as it ramps up its growth plans.
Tom Cowan, partner at TDM Growth Partners, said in a statement that they were "incredibly impressed" by the quality of both the management team and the board of directors.
"We love the passion they have for their business, and importantly, their focus on culture — a value that is at our core," he said. "We believe people and culture are critical to driving a competitive advantage, and [Guzman y Gomez] has fostered this from day one."
Guzman y Gomez founder and global chief executive Steven Marks says the company wants to open its first US store in Chicago in the first few months of 2019 based on its drive through model.
"Once we started opening up our drive-throughs, a lightbulb went off," he told SmartCompany. "We want to reinvent fast food in the states, and though people say there's a lot of competition and a lot of Mexican, there are a lot of people there, and lots of people supports mediocrity.
"The Guzman y Gomez brand will be a contender at the forefront of fast food in the US once we start opening up our drive-throughs thanks to the power and capacity of our kitchens."
Sheridan Randall - 16 August 2018