PG8059 Commercial Dishwasher
Our freshwater dishwasher represents a clear response to the dishwashing needs of restaurants, hotels, cafes, clubs, schools, kindergartens, hospitals and aged care facilities, and the PG8059 is the product of choice in meeting the most stringent cleaning quality and hygiene requirements.
Wash cycles of just 5 minutes with two intakes of freshwater in each wash, ensures a perfectly clean and hygienic wash every time, without the need for pre-rinsing cutlery or crockery. For 40 cycles or fewer per day, our freshwater system is the economical choice when compared to tank dishwashing. Along with simple-to-use controls, 13 programmes and configurable baskets, the PG8059 will impress from day one.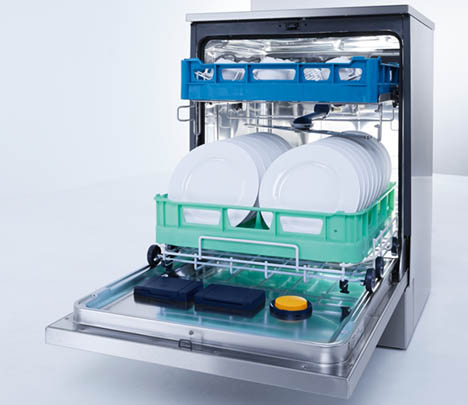 ---
 

 

 

 

 

 

 

 

Features



Fastest commercial dishwasher using fresh water circulation system
Large capacity with double rack system
Shortest programme cycle - 5 minutes
85oC final rinse with selected programme– conforms to Food & Hygiene regulations in Australia
Stainless steel or white exterior
Versatile programmable touch controls
Aerosol steam condenser
AutoOpen drying
Special programmes with Perfect GlassCare
Wide range of baskets and inserts to suit individual requirements

---

 

 

Specifications



Shortest programme cycle: 5mins
Programmes: 13
Max. final rinse temperature: 85°C
Electrical connection:                  AC 230 V, 50Hz
External dimensions: H 820-880, W 600, D 600
---
---