The Vietnamese Roll - From Banh Mi to Carvery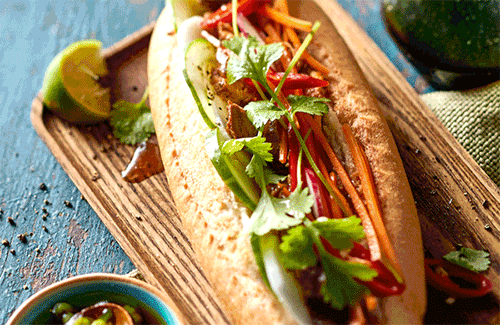 Banh Mi and Carvery just got more convenient.
The Speedibake Vietnamese Roll, available frozen nationally, is one of our most surprisingly versatile products.
Our customers use it for everything from traditional Banh Mi, to roast rolls, to gourmet hot dogs.
You can thaw and serve or flash-bake at 180°C for 2 minutes for that extra crunch on the outside while the inside keeps a soft, smooth texture.
The rolls have a 12 month frozen shelf life and come in convenient small cartons so you don't need to worry about wasting excess stock. 
If you're looking for inspiration, check out our recipes here:
22nd November 2021