When hygiene really matters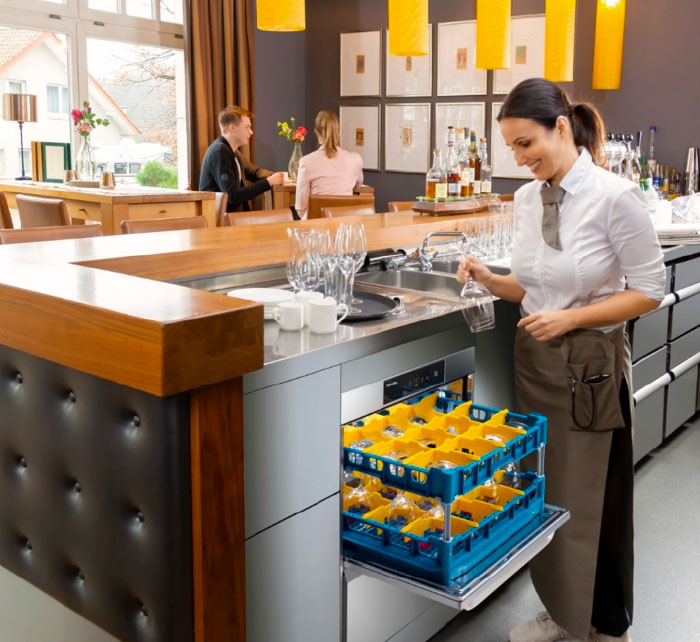 Germs and infections have been known to be transmitted on poorly washed crockery and cutlery and, with the current pandemic, it is imperative we ensure that all utensils are properly cleaned and disinfected.
Miele Professional dishwashers are designed with features to meet different requirements while guaranteeing hygiene results at all times, including:
Hygiene programmes to ensure consistent and successful disinfection.
Adjustable programme parameters to tailor specific requirements.
Short programme cycles
Simple operation
Optimum cleaning results with maximum economy.
Universal applications, integrated or freestanding solutions available.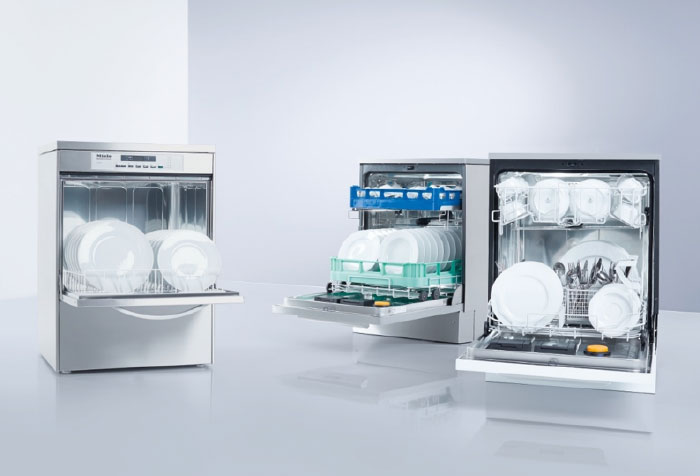 ProfiLine 
Freshwater Dishwasher

With hygiene programmes, short cycle times and low consumption values, The ProfiLine range is ideal for use up to five times a day to ensure successful disinfection for your crockery and utensils.

A unique system that assumes responsibility for the entire cleaning process; pre-rinsing hygiene programmes with final rinse temperatures up to 85°C, the PG8059 is the economical choice when washing fewer than 40 cycles per day.

 

Tank dishwashers ensure faster cycles with less downtime, whilst maintaining hygiene quality.

Miele Professional's PTD703 comes with a hygienic tank interior, optimum dosage, intuitive operation and adjustable programme parameters to maximise hygiene.
Find out more about Miele's hygiene measures
18th June 2020