Never compromise on hygiene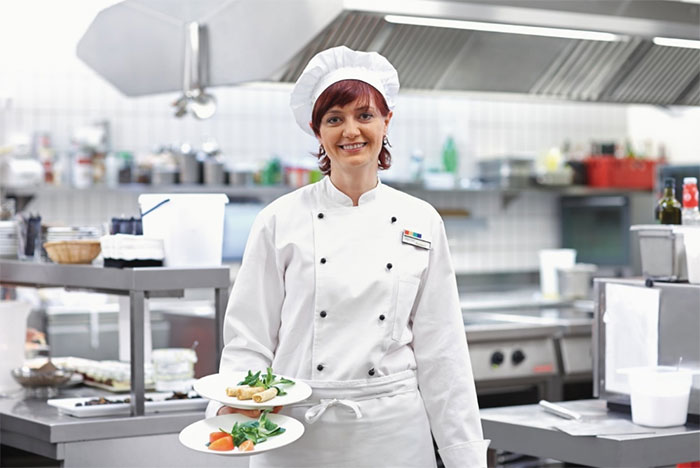 Does your dishwasher meet international commercial dishwasher standards and have a final rinse temperature of 82°C or above?
We've all been advised to practise good personal hygiene standards in the current climate, but this is particularly important in food processing and paramount when it comes to ensuring cutlery and crockery are always hygienically clean. For sparking performance and uncompromising hygiene, the PG8059 is the obvious choice for restaurant owners and kitchen chefs.
Characterised by high throughout and short cycle times, the PG8059 is a unique solution that assumes responsibility for the entire cleaning process: pre-rinsing, washing, rinsing and drying. The PG8059 can accommodate restaurant and bar baskets on two rack levels to ensure maximum capacity.
Consistently good cleaning quality even when faced with varying types of levels of soiling, the PG8059 rises to the challenge of meeting the highest demands for uncompromising hygiene requirements. The technical approach on the PG8059 combines speed, efficiency, performance and cost-effectiveness in a most unique way. All programme parameters can be adjusted to suit particular wash requirements and special hygiene programmes have a final rinse temperature of 85°C.
The PG8059 the most efficient solution in a wide range of commercial kitchens. Compared to tank dishwashers, the PG8059 is the economical choice when washing fewer than 40 cycles per day. Energy consumption only begins when a programme is started, compared to tank dishwashers that require constant heating of the tank water to ensure permanent readiness.
Whether you run a cafe, bar, restaurant or catering business, you'll need to rely on a steady supply of glasses and crockery, especially during the busy periods. No matter what size of business, these will be turned around fast and efficiently without any loss of quality; sparkling clean and ready to use again with Miele's PG8059.
Speed
Super short cycles from 5 minutes

Two rack levels for maximum capacity

Wash up to 456 plates per hour


Hygiene
Special hygiene programmes meet the strictest hygiene requirements

Final rinse temperature up to 85°C

Miele's fresh water circulation system is recommended by the wfk institute


Convenience
Accommodates restaurant or bar baskets

Complete solution for the entire cleaning process; pre-rinsing, washing, rinsing and 

drying

Adjustable programme parameters

Auto open/close door features
2nd June 2020