Today's Takeaway: 7 ways to generate extra revenue at your venue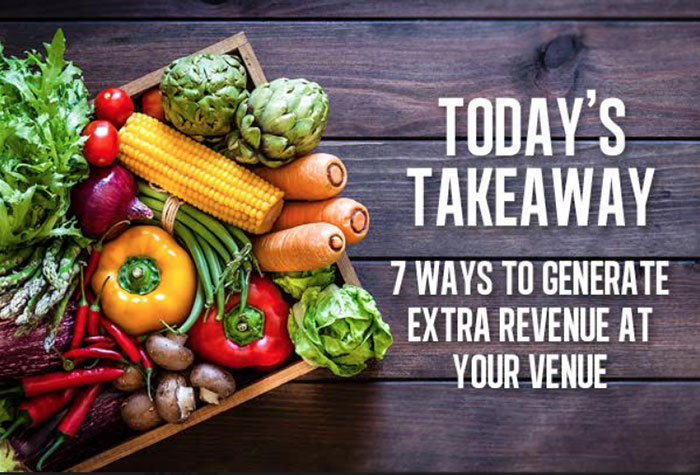 The lines between retail and foodservice are blurring.
The coronavirus pandemic has sadly resulted in thousands of shutdowns and big losses for Australian foodservice venues and their employees over the past few weeks. But as things begin to settle in to a 'new normal' more venues are coming up with innovative ways to supplement their now reduced eat-in revenue.
Of course the obvious place to start is with takeaway, delivery and drive through but there are other ways to supplement your income and keep paying employees as the months go on. Here are our top 7:
1. Sell your 'Secret Sauce'
Cafes and restaurants are selling their most loved ingredients as pantry staples. This can be as simple as bottling your customers' favourite pizza or pasta sauce, or perhaps it's an extra creamy dip for antipasto, or your house salad dressing. As people get sick of cooking for themselves, they will be looking for cost effective ways to bring your gourmet meal to their dinner table.
2. Create Dinner Party Packs
If much of your revenue came from group bookings for special celebrations in the past, consider putting together a 'Dinner Party Pack' with everyone you'd need to throw a gourmet party at home. You could include drinks and nibbles to start and heat-and-serve versions of some of your crowd-pleasing meals. (Just keep it to one party per household please!)
3. Provide Prep Kits
Companies like Hello Fresh and Marley Spoon are experiencing huge increases in sales, as home-bound diners look to keep their dinners interesting. So why not make your own meal kits? Box up some of the supplies that may be going to waste due to reduced orders and write method cards that can be delivered to home (or picked up from your venue). It can be as simple as jarred sauces and packaged noodles or the ingredients for an epic smashed avo.
4. Sell your kitchenware
You'd be surprised how often customers covet the crockery and glassware they eat and drink from when they're dining in. Give them the opportunity to buy some! Or even better, package them up with orders. If your customer orders a bottle of wine with their take away meal, throw in a pair of wine glasses. Each additional sale will help cover thin margins while treating your supporters to an authentic dining experience.
5. Give the people what they want (drinks)
Of course, we are advocates of moderation. But there is certainly nothing wrong with a knock off drink, and surely your customers are getting sick of the same old beer. If you've got a cocktail menu, consider doing home delivery cocktails (especially on Friday and Saturday nights). In places like NSW the government has varied the licensing laws to allow it to happen. Check what the go is in your local area.
6. Produce boxes
Local venues often have the best connections with local farmers and suppliers. You can take advantage of that by putting together gourmet produce boxes with the best local produce (that isn't available in the supermarket). 
7. Are you a distributor?
It's not just restaurants and cafes that are pivoting and creating new streams of revenue. Some of our distributors are also taking some extra steps to ensure they can keep operating. Check in with yours – as they may be offering delivery to homes now. Something you may want to consider for your family rather than braving the supermarkets.
---
By supplementing your income losses with new retail tactics (more suited to a pandemic) you can give customers a reason to walk through your door (at a safe distance) and survive this tough time with your brand and customer base intact.
---
Did we miss anything?
We'd love to see what you're doing at your venue (and give you a shout out on social media) so drop us a DM on the Tip Top Foodservice Facebook page.
21st April 2020