Why your accommodation business could benefit from a Rotary Ironer
Accommodation businesses are extremely busy working environments and delivering clean, crisp bed sheets quickly is a major priority.
A rotary ironer can provide the perfect results for everything from shirts and pants to bed linens and tablecloths.
---
How you could benefit
---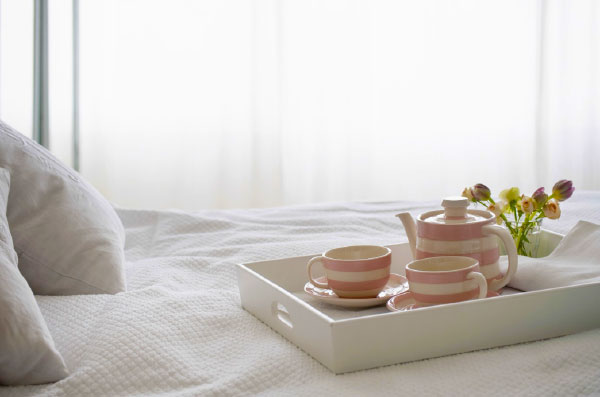 The professional finish

A rotary ironer provides a professional result that you can always rely on. The Miele HM16-80D rotary ironer features steam function for optimum results and maximum convenience. The 830mm roller length evenly presses everything from shirts and pants to bed linens and tablecloths, all with a crisp, professional finish.
Time and money saving
By investing in a rotary ironer for your laundry room you can save time and money on outsourcing your laundry. Iron up to 13kg per hour of laundry effortlessly while seated. The electronically controlled roller speed can be adjusted to suit the type of laundry being pressed, and your own individual working speed.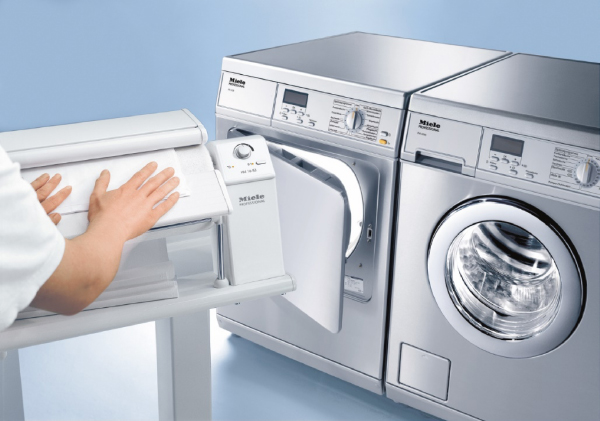 Safety features
Keeping your staff safe is always a priority and is a particular concern when using hot irons. Miele rotary ironers have a safety mechanism fitted to help prevent accidents. This safety feature includes an automatic finger guard that stops if the user's fingers come into contact with it, the motor stops and the plate will lift. There is also an emergency release option to stop laundry from becoming stuck and damaged.
Convenience

Movement of the roller is triggered by a smooth-running foot switch; the heater plate is lowered onto the garment and applies pressure. The heat is distributed optimally over the complete area, ensuring optimum ironing results. An ergonomic seated position reduces strain on your back and keeps both hands free. The all-round free roller end simplifies ironing of difficult garments such as skirts or shirts.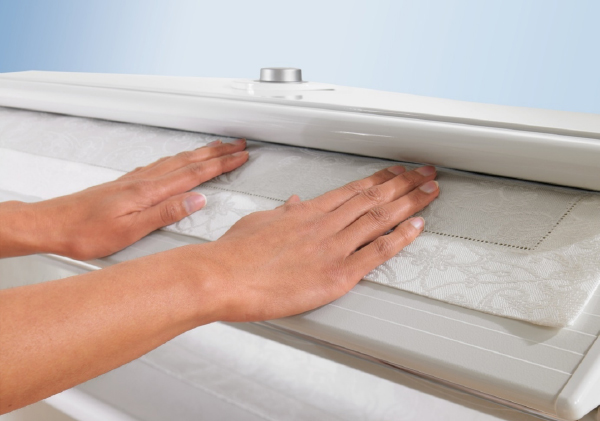 Specialist fabrics

Some accommodation businesses provide the highest quality fabrics for their customers, however these can be tricky to wash and iron. This demanding laundry can be processed through a Miele rotary ironer with the greatest care and ease. The variety of roller speed settings and variable temperature controls mean that you have the advantage of handling specialist fabrics.
Space saving storage 
Space can be an area of concern with rotary ironers and it's a common misconception that you need plenty of space to house one. However Miele rotary ironers are designed with different roller lengths to suit a range of laundry room sizes, many come with the option of against the wall installation and a return feed to maximise space saving. When the HM16-80D ironer is not in use, a convenient folding mechanism allows space-saving storage. When folded, the machine only needs 0.2 m² storage space.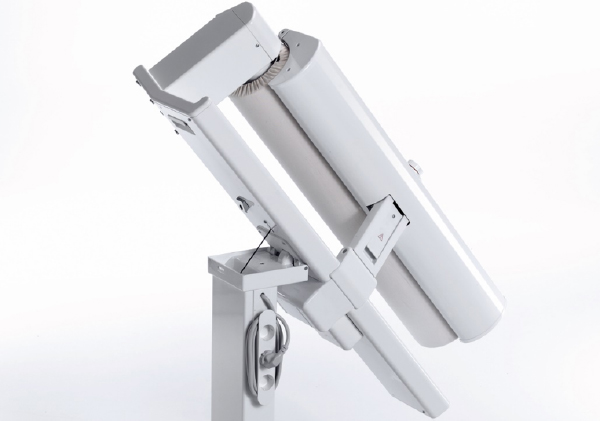 Long service life
Made from aluminium and steel, this roller is robust and hardwearing, perfect for constant and everyday use in your business. The extremely durable aramid needle felt ironing cloth is particularly long-lasting and heat-resistant.
---
Perfectly laundered linen is a quality feature which guests remember. An on premise laundry allows complete control over laundry costs and quality.
Miele Professional offers a full line-up of reliable, fast and cost-effective washers, dryers and ironers which make the difference to the excellence of your service.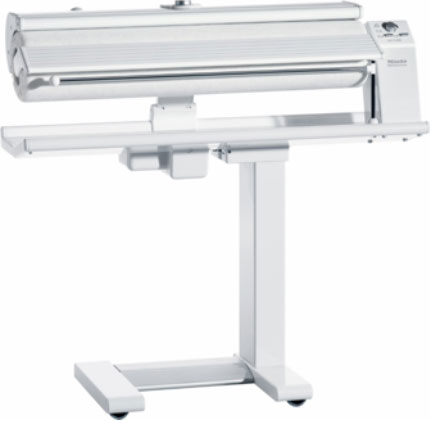 Find out more about the
Miele HM16-80(D) Rotary Ironer
28th January 2020