Victorinox's multi-talented Swiss Tools

Dependable - Versatile - Sturdy: 
 
Ask anyone who's ever gotten out of a sticky situation thanks to a multi-tool of this kind or anyone who has come to appreciate their precision, versatility and stability in everyday life – they wouldn't be without them.
These are the most robust tools currently available in the Victorinox range – the exceptionally powerful SwissTool and its younger and slightly handier brother, the SwissTool Spirit.
With strong, ergonomically designed handles made of finely polished, easy-care stainless steel, these solidly built all-rounders are exceptionally satisfying to use. 
Find out more about the Victorinox SwissTool and SwissTool Spirit: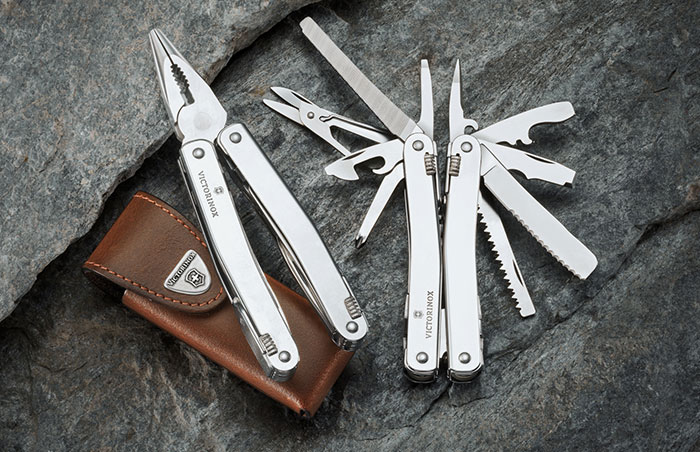 14th March 2019