Miele PG 8059 Commercial Dishwasher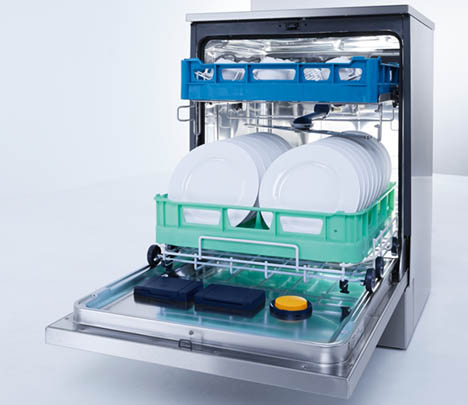 The Miele PG8059 Commercial Dishwasher comes with white or stainless steel exterior.
The PG8059 is the fastest commercial dishwasher using the fresh water circulation system. 
The PG8059 is suitable for a wide range of applications, including hotels, restaurants, cafes, clubs, schools, kindergartens, hospitals and aged care facilities.
---

 

 

 

 

 

 

 

 

 

Features



Fastest commercial dishwasher using fresh water circulation system
Large capacity with double rack system
Shortest programme cycle - 5 minutes
85oC final rinse with selected programme– conforms to Food & Hygiene regulations in Australia
Stainless steel or white exterior
Versatile programmable touch controls
Aerosol steam condenser
AutoOpen drying
Special programmes with Perfect GlassCare
Wide range of baskets and inserts to suit individual requirements

---

 

 

Specifications



Shortest programme cycle: 5mins
Programmes: 13
Max. final rinse temperature: 85°C
Electrical connection: AC 230 V, 50Hz
External dimensions: H 820-880, W 600, D 600

 

  

 

---

---
16 April 2018