SKOPE thinks outside the box for groundbreaking hybrid cruise vessel
When you have to design fridges for a virtually silent tourist experience you really have to think outside the box.
But that's exactly what the SKOPE Customs Team did when they worked on the fit out for Spirit of the Wild, the Southern Hemisphere's first hybrid cruise vessel.
The project last year saw the vessel launched as the new flagship for Gordon River Cruises, which runs water tours through the UNESCO Tasmanian World Heritage Wilderness Area.
As the boat approaches the wilderness it switches to battery power to make sure guests experience the beauty of the Tasmanian outback in serene peace.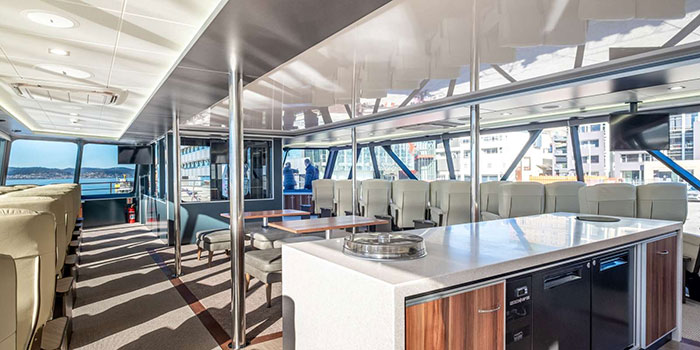 And when that happens, the last thing the cruise operators wanted was for guests to hear the whirring of a fridge fan!
Fortunately, Gordon River Cruises turned to fit out specialists David Quon & Associates, who promptly got in touch with the SKOPE Customs Team to apply some world-class design thinking to the problem.
Working closely with SKOPE Product Support Engineer Richard Goldsbury and the rest of the Customs Team, David delivered three custom fridges – including a roll-in chiller pivotal to preserving silence on board the boat.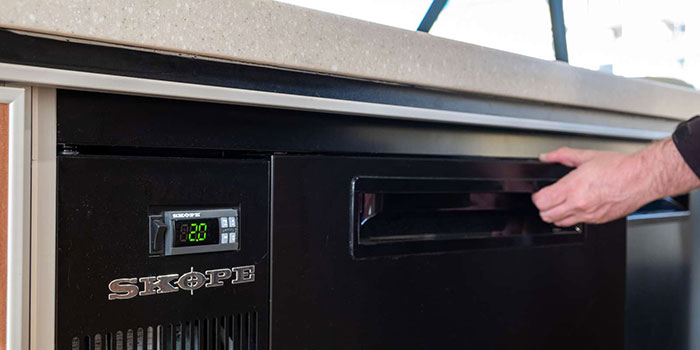 "Richard and the team were fantastic. The whole can-do attitude that came from that team was amazing because I kept throwing things at them," David says.
"Richard just kept saying 'We'll figure out a way and come back to you.' And they did. It all came back and it was done."
---
Read the full case study to find out how they did it.
---
12th February 2019