The Solution YOU Need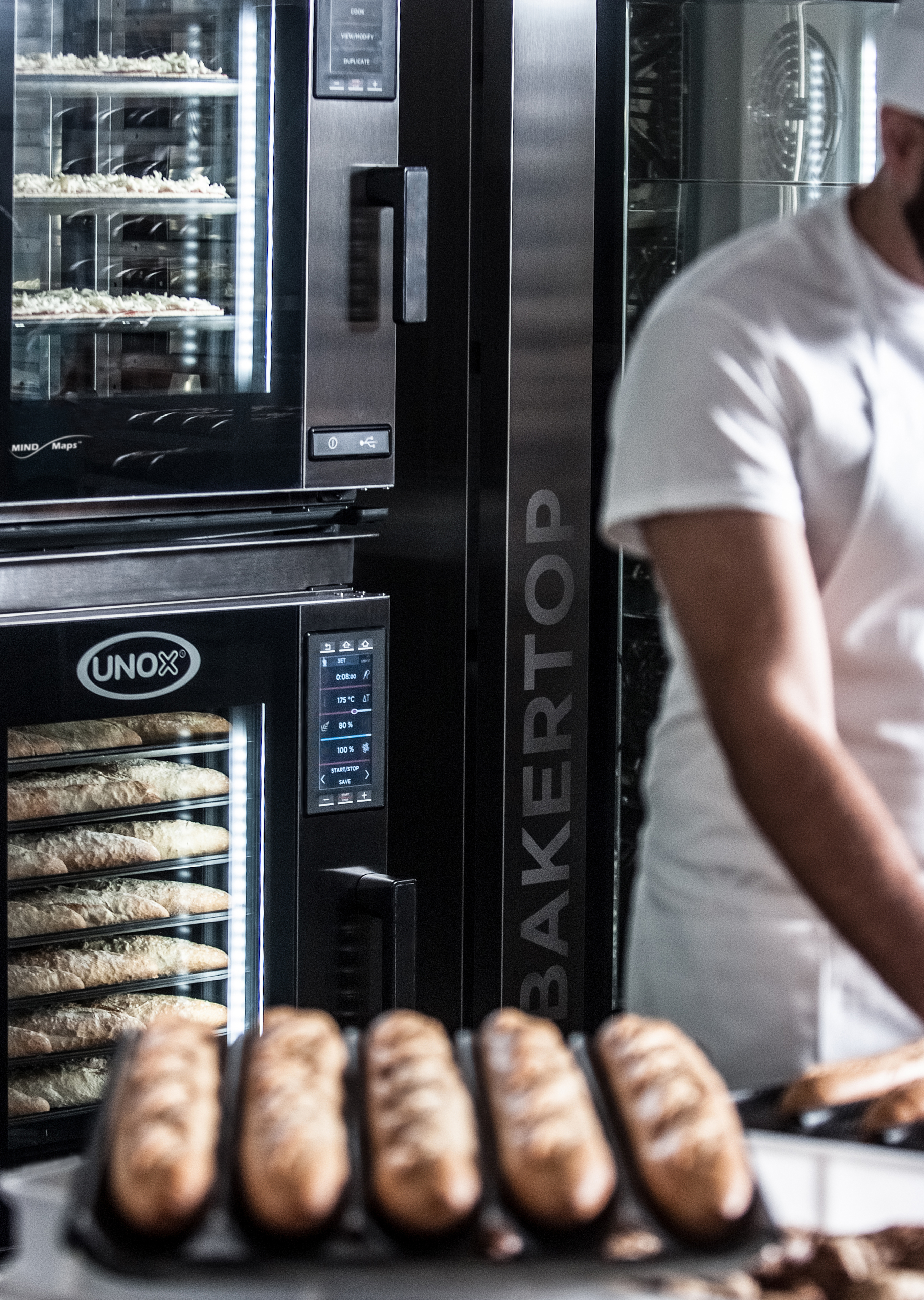 The BAKERTOP MIND.Maps™ PLUS ovens are the culmination of UNOX's years of research and experience of working alongside the most demanding master bakers as they take on the daily challenge of bringing their creations to life.  They are designed to be easy to use and to guarantee top performance in all working conditions.
They use the latest smart technologies to give real support in your work and to adapt to all styles of baking or patisserie, whatever yours may be. 
The 4, 6, 10 and 16 600x400 models is the benchmark for every pastry laboratory and retail shop and, thanks to the possibility of creating stacked oven columns to meet your specific needs, is a perfect solution for every situation. 
Achieving identical results for each load requires control, intelligence and expertise. Every detail counts: what happens before and during cooking, the various load quantities, food whose properties vary with the seasons and the unique manual techniques of each member of your team. 
Exactly what BAKERTOP MIND.Maps™ PLUS oven with UNOX INTELLIGENT.Performance and technology provides. 
ADAPTIVE.Cooking™
Perfect results. Every time.
The ADAPTIVE.Cooking™ technology transforms your oven into an intelligent tool capable of interpreting your settings and understanding your desired result.

 
CLIMALUX™
Total humidity control.
Through CLIMALUX™ intelligent technology, your BAKERTOP MIND.Maps™ PLUS uses precise sensors to measure the effective humidity inside the oven and acts automatically when steam is emitted, or humidity is extracted to ensure that the baking conditions match the chosen settings.
AUTO.Soft
Gentle cooking function.
A sharp increase in temperature in the presence of delicate products and in high oven load capacity conditions can compromise the uniformity of the overall result.

 
SMART.Preheating
Intelligent preheating.
Correctly preheating the oven creates the ideal conditions to optimise baking from the very first moments once the door is closed.

 
SENSE.Klean
Intelligent cleaning.
Your BAKERTOP MIND.Maps™ PLUS oven is an intelligent piece of machinery equipped with technology that offers you maximum levels of baking performance.
5th June 2018.