Rise Insightful Baking Magazine - Free Download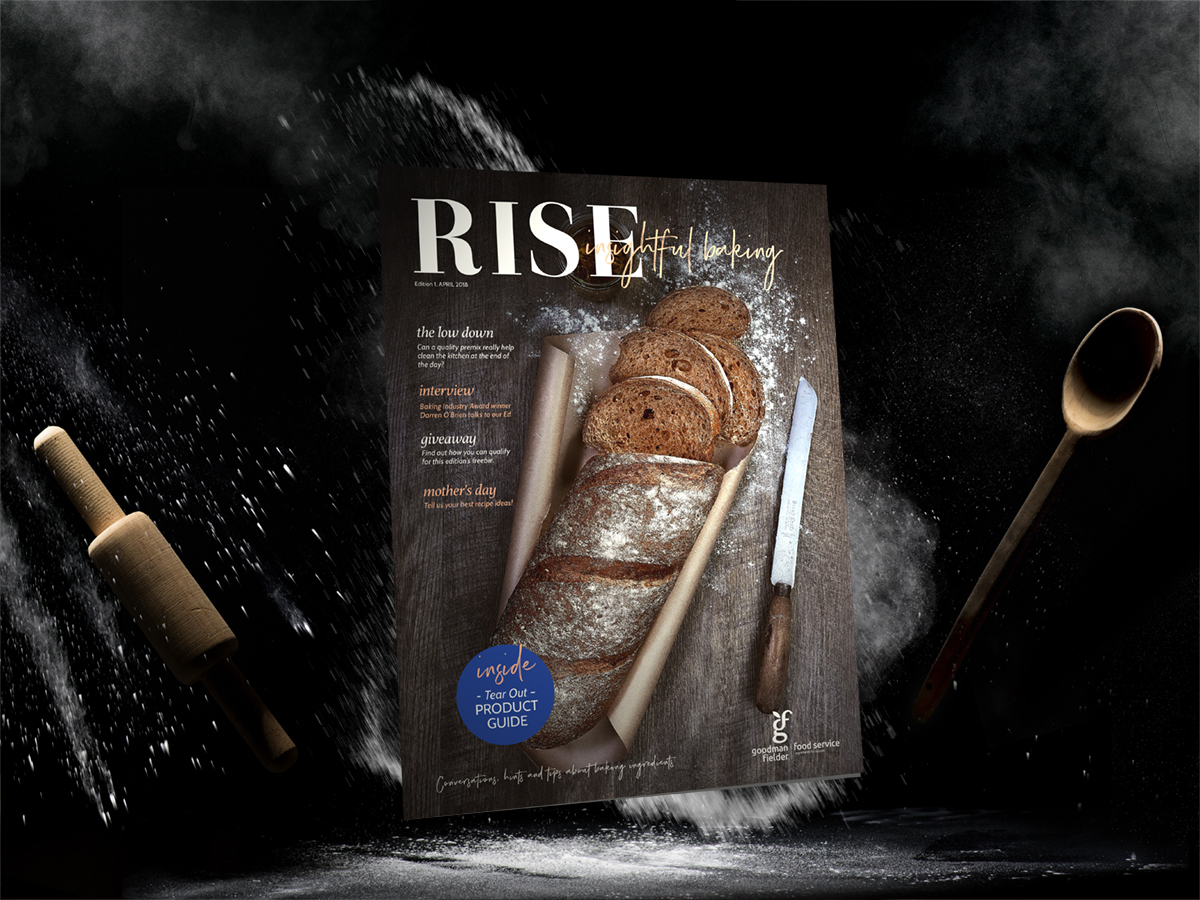 Goodman Fielder Food Service has released a new magazine, Rise – Insightful baking.
In the first issue, expect to find articles about the latest baking trends, creative tips, new recipes and application ideas. Rise Insightful baking has been designed to keep you informed on what's going on in the baking world and make you feel more inspired in the kitchen.
Rise Insightful baking also provides the perfect platform to discuss your insights and ideas, encouraging readers to share their knowledge and advice for future issues.
With Mother's Day just around the corner, we are encouraging readers to send in their favourite recipes, ideas, or pictures which showcase this special day. Click here, follow the prompts to enter your submission.
In celebration of the first release, Goodman Fielder Food Service are offering a free giveaway with every subscription in form of a metal scrapper – an essential item in any bakers kitchen.
Click here to claim your free metal scraper. You will also automatically be subscribed to Rise, ensuring you don't miss out on any of the latest bakery news.
Get in the know and download the first edition from here.
1st May 2018.