Letizza Classic Slab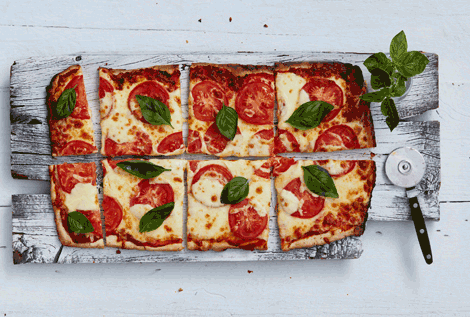 Letizza Bakery's one of many best selling products is the classic slab pizza base. The classic slab is a rectangle shape which is a great alternative to the classic circle pizza base which then provides a novelty affect when presenting the product. 
The slabs are perfect for the festive season that is fast approaching on us. It's a slightly different concept to the 2inch which chefs and restaurants love to also serve for all events. 
The slabs come in two sizes, a 13" x 8" and also a 18" x 11"
Slabs are easy to prepare and top and can then be cut easily into a generous 10 pieces.
Why not call Letizza today to try a sample for your next event!
1800 107 520 or sales@letizza.com.au
#letizzabakery 
15th May 2018.