Baker Refrigeration launches new dry aged meat showcase by Tecfrigo Italy
New upright model 'Meat 550' and 'Meat 1150' dry aged meat showcases by Tecfrigo Italy are suitable for the display of dry aged meat products, equipped with humidity control, LED lighting and 3 stainless steel wire shelves that are adjustable in height.
Storage of food need special attention and each food has different characteristics that require certain conditions to be maintained in an optimal manner. Precisely for this reason, Tecfrigo thought to enrich its range with specific solutions for a delicate product such as meat: Meat and Meat Dry Aged, a perfect blend of technological innovation and materials research.
The common denominator is the excellence in the choice of components that distinguish the high quality of Tecfrigo' s items.
The structure consists of a sturdy aluminum frame, at the same time extremely light, further processed with anodic treatment along the profiles that makes it resistant to oxidizing agents.
The internal ventilation grilles are in stainless steel AISI 304, exactly as all the surfaces of the refrigerated compartment. Both models are equipped with hooks for cuts of meat and shelves for any preparations, also made of stainless steel AISI 304. All elements that guarantee durability. Added to this is the presence of LED lighting and large glass panels that give personality to the structure and allow a complete vision of products.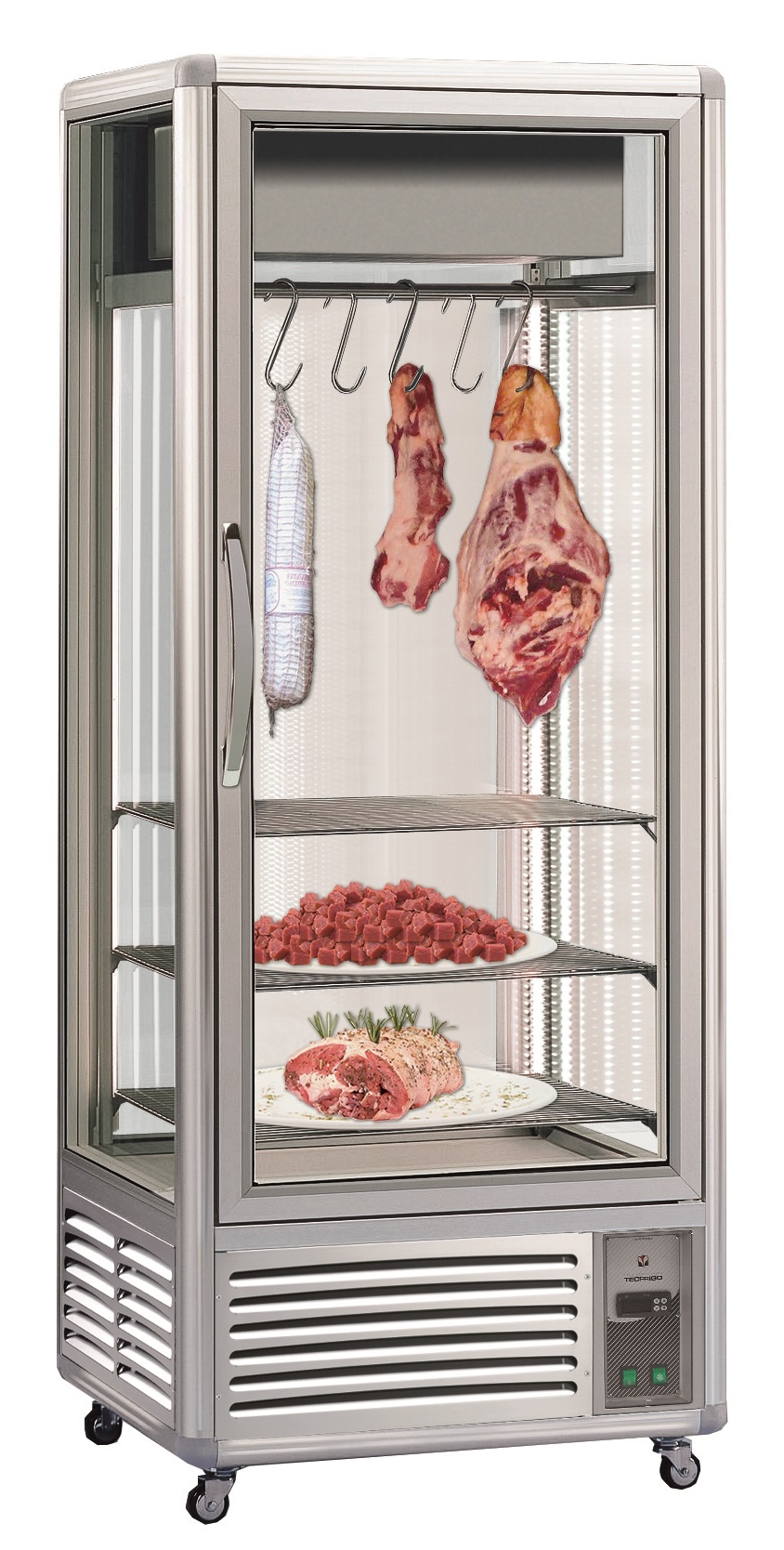 The model MEAT Dry Aged, latest in the series, is ideal not only for the exposure of the meat, but also for its maturation, a delicate step that requires special care. In fact, it is a ventilated showcase, with a humidistat, which operates at a temperature of + 1 / + 2 ° C.
This means that MEAT Dry Aged allows to set the humidity according to the various needs, between 50% and 80%, thus modulating the ventilation and maintaining a constant equilibrium and a continuous control over the weight loss of the product.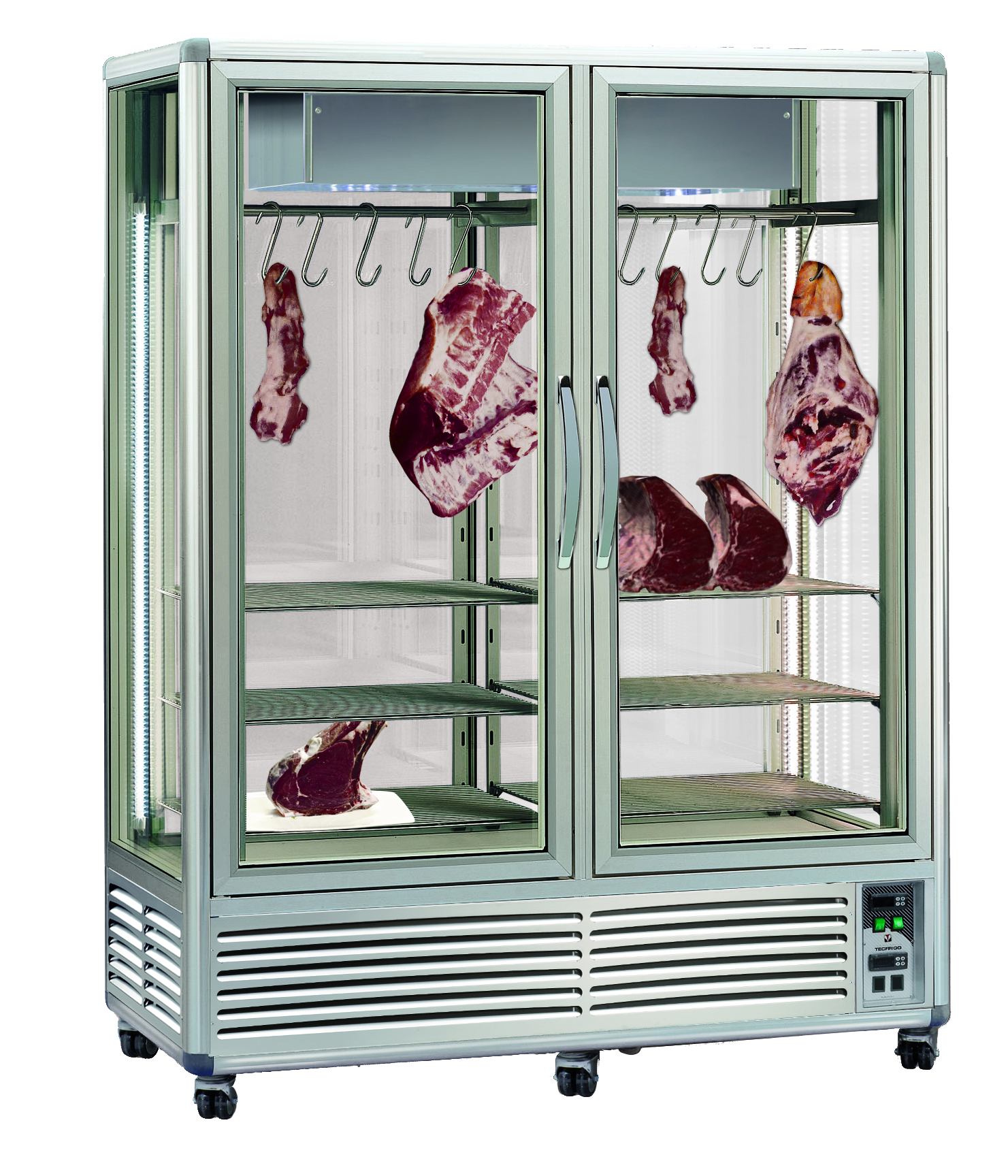 ---
Click image below to view brochure: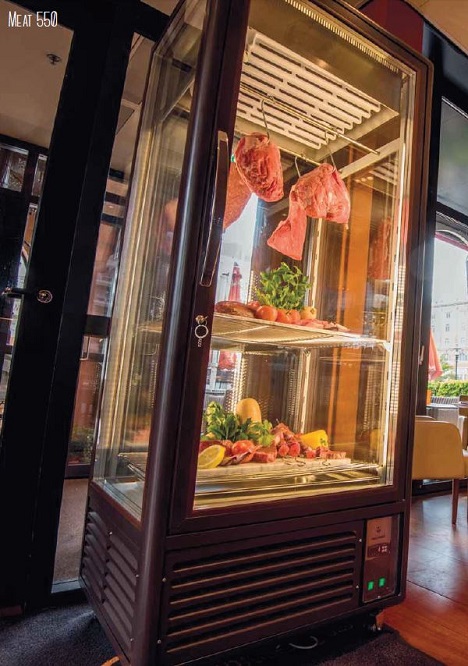 For enquiries call 1800 423 626 or email email@ajbaker.com.au
May 17th 2018.