New En Placé range developed for chefs


The new En Placé range is designed so it can be easily added to a meal during any stage of the cooking process.
"This new range launched under our En Placé brand is designed for foodservice professionals who are passionate about the meals they produce and recognise the importance of sourcing quality products that they can rely on to deliver consistent results," said Riviana Foodservice channel and strategy manager Nick Dymond.
"The products in the range are ideal for soups, pastas, salads, dips, sauces and marinades to name just a few applications – and of course you can use them as the base for your own special creations."
Pesto Rosso
Crushed tomato, garlic, cashew nuts and cheese skillfully blended with oil to create a classic Italian pesto.

Pesto Alla Genovese
Crushed fresh basil, garlic, cashew nuts & parmesan cheese skilfully blended with oil to create a delicious classic pesto.

Salsa Piccante
A versatile Italian sauce comprised of peppers, chilli, eggplant, mushrooms, sundried tomato and artichokes.

Chilli Blend Paste
Fusion of spicy chillies, vegetables, mixed herbs & spices with olive oil and a splash of lemon juice.

Garlic Crushed
Intense full flavoured crushed garlic with a splash of olive oil & lemon juice.

Umami Paste
A sumptuous blend of tomato paste, red wine vinegar, parmesan cheese and black olives; a savoury taste.

BBQ Sauce
Smokey flavoured and smooth textured. Made from pureed Italian tomatoes and Balsamic Vinegar of Modena.

Ketchup
Italian tomatoes and Balsamic Vinegar of Modena blended to create a smooth, bold flavoured ketchup.

 

Click image below to view brochure: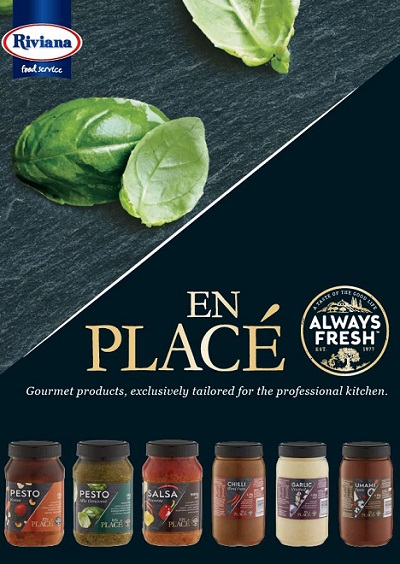 7th December 2017