Why do so many chefs choose to cook with LPG gas?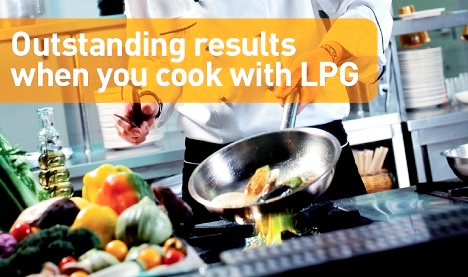 The key to outstanding results in the kitchen, apart from your chef, is your energy source. When that source is LPG, you're assured of the highest level of cooking performance.
Far more responsive

Instant heat and fingertip-control

Flexibility for a wide range of cooking methods

Ideal for heating your restaurant inside and out

LPG is Safe

Cost effective solution

Locally based customer service centres

Delivery driver will monitor usage so you never 

run out

Did you know?
LPG has a higher "Calorific value" than natural gas, so it burns hotter, which is particularly ideal for cooking!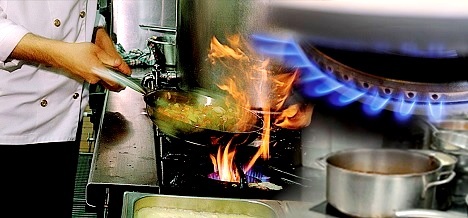 Commercial Cooking applications suitable for:
Restaurants
Hotels and Motels
Resorts
Take Away Outlets
Bakeries
Pizza Ovens
Food Industry

An energy partner you can rely on.
Elgas has Australia's largest network of supply sources and distribution outlets and can provide the most reliable efficient Bulk LPG Supply Service available.
Elgas fields a fleet of long haul road tankers, more than 125 local delivery tankers and over 200 cylinder delivery trucks. These are combined with on-board computers; GPS based routing software and telemetry on many large customer vessels to provide the best delivery service available.
Elgas has a strong commitment to safety and customer support. Wherever you are, there's a local Elgas representative near you to provide technical know-how, staff training and personal service.
We even have a 24-hour hotline should you need us after hours or in an emergency!
To find out how Elgas can solve your energy needs and save you money visit the Elgas website or call 1300 362 389
7rh February 2019