Healthy choice Vita-lite Canola Portion Control Packs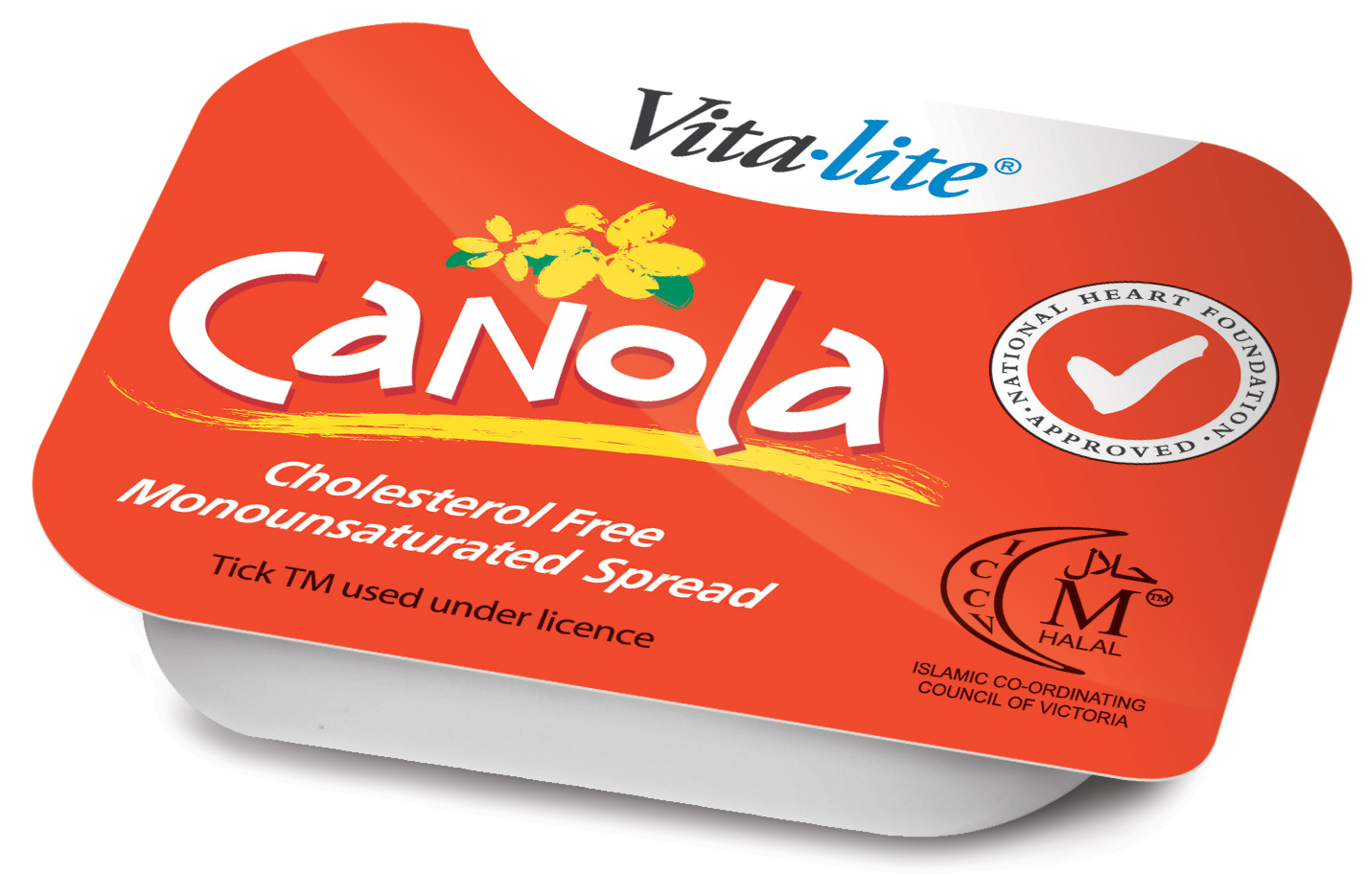 The 'all in one' margarine spread to meet diverse customer needs
Peerless Foods is offering its healthy choice spread, Vita-lite Canola, in Portion Control Packs (PCPs) to the Foodservice industry.  Australian made and owned, this product's health and flavour qualities together with its religious accreditations make it ideal for the health and aged care sectors.
As Marketing Manager, Cheryl Lauk explains, "Vita-lite Canola Spread PCP's cater to a wide array of patient dietary and religious requirements, making it the "all in one" spread. Not only is Vita-lite Heart Foundation Tick approved, it is also both cholesterol and dairy free, and contains no artificial colours or flavours."
As a monounsaturated spread, Vita-lite Canola Spread certainly achieves the recommendation of dieticians who encourage the reduction of saturated fats as part of a healthy diet. In fact, this tasty monounsaturated spread contains 65 percent less saturated fat than butter. With only 350mg per 100g of sodium, Vita-lite Canola Spread is also recognised as containing substantially less salt when compared to regular margarines.
Vita-lite Canola Spread truly is the "all in one" spread, making it unnecessary to stock a range of portion control packs to cater for the various religious or medical requirements of patients.
For more than 60 years, Peerless Foods has been dedicated to the manufacture and supply of its well-regarded product range as well as strongly committed to offering value-added support to its customers, from technical expertise and consistent quality and supply, through to outstanding customer service.
2nd November 2015