Vietnamese restaurant in US causes 'Pho Keene Great' controversy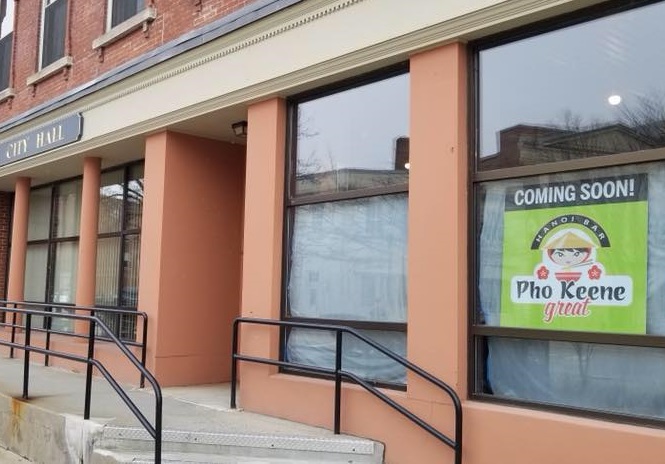 A new Vietnamese restaurant in Keene, New Hampshire, has clashed with the city council over its name.
A local food truck operating under the name Pho Keene Great is set to open a bricks-and-mortar space, putting up a "Coming soon!" sign.
However, Keene's city manager said the sign prompted complaints and violated the terms of the lease, which specified that tenants must ask for permission to post signage.
"City manager has deemed our business name as offensive and a permanent sign with our business name, will not be allowed. The one that is pictured, is a temporary sign, and it was requested that we take it down due to her opinion that it is offensive name and a contract violation as it relates to City ordinance," the food operators posted on their Facebook page.

"Please note: the City is not delaying our opening over the name issue. We just can't have a sign with 'Pho Keene Great' on it.

"We really appreciate your input and request that everyone engage in a respectful, thoughtful and productive conversation and not detract from the issue at hand by making derogatory comments. Attack the argument and issue, don't insult the person. This is a request and not a restriction. We will not censor and hope that civility rules the day and dialog."
Needless to say the news quickly went viral and has garnered the soon to open restaurant a legion of eager customers.
"What's this I hear about you guys holding up the opening of the new Pho Keene Great restaurant???? Hurry up, I'm hungry for some great pho!!!!" One Facebook user posted.
Sheridan Randall, 10th January 2019