Nephew charged over murder of Brisbane restaurant owner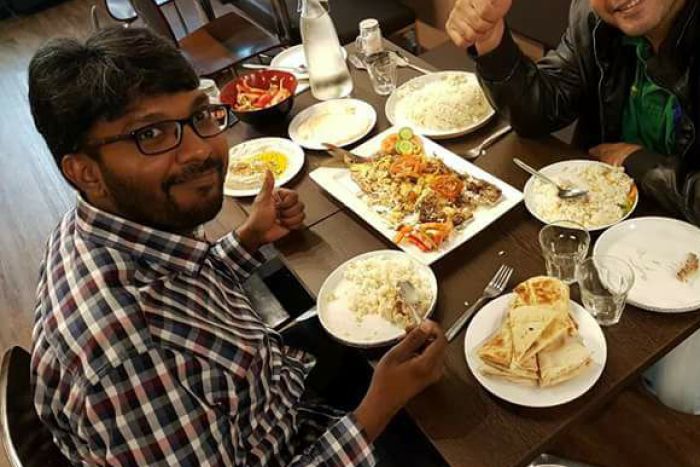 The nephew of Brisbane restaurant owner Abdul Basith Mohammed has been charged over his murder in 2017.
Za'id Abdus Samad, 21, has been charged over the murder of his 35-year-old uncle, who was stabbed to death outside his Kuraby home after venturing out to investigate a power issue.
The attacker had used a "cutting implement" causing Mohammed's "significant injuries", according to detectives. His wife and four children were home at the time of the attack.
Acting Superintendent Craig Morrow said it would be alleged the power was turned off to lure Mohammed out of the house, although he would not elaborate on a motive.
The release of CCTV footage from a nearby property had been very helpful to the investigation, according to Acting Superintendent Morrow.
"We had a number of people contact police in regard to what they perceived from watching the footage as the person they believed it was — whether that was how the person walked, the shape, the size of the person — it really helped our case," he told the ABC.
He also praised members of the public who contacted investigators, adding that a $250,000 reward for information remained in place.
"We encourage any person who may still have information to come forward," he said.
Sheridan Randall, 10th January 2019