Perth City Link hotel and apartment towers to get green light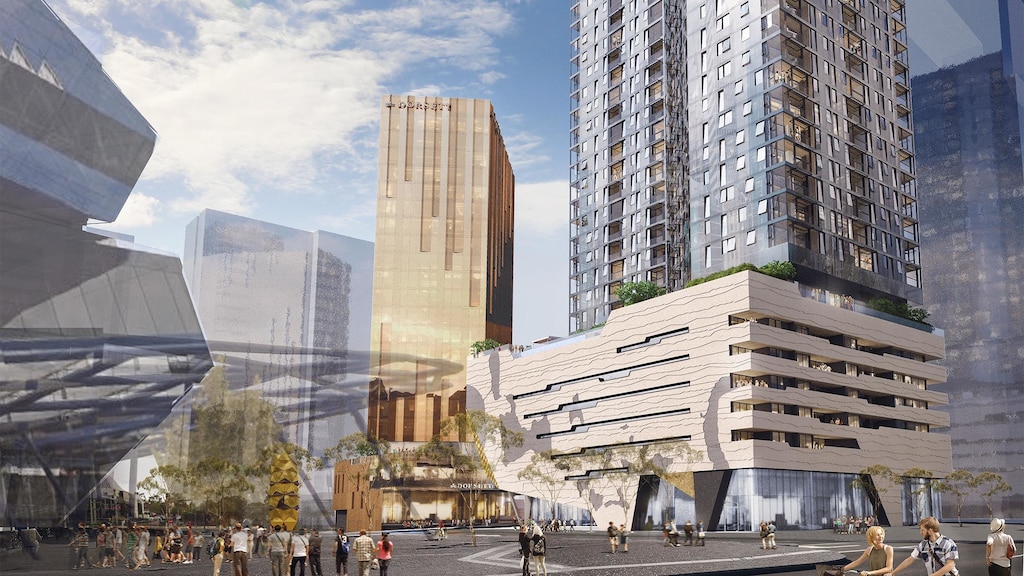 Artist impression:  Perth's planned hotel and apartments, source:  Cottee Parker
A planning subcommittee that reports to the Metropolitan Redevelopment Authority board in Perth is expected to approve a $158 million, two-building hotel and apartment proposal put forward by Ritz-Carlton developer Far East Consortium.
Work on the hotel and apartment development mooted for Perth City Link lots 2 and 3A could start this year once it gets the go-ahead.
The saga behind the development goes back to 2016 when Far East Consortium stepped in after Thai developer Minor Group in 2015 walked away from the city link project after a design dispute.
Far East Consortium's $220 million proposal was for a 250-room Dorsett Hotel and 350-apartment tower but that was rejected last year.
So it reworked its plans and it is now proposing a 263-room, 23-storey hotel and a 32-storey tower with 314 apartments.
The planning subcommittee will vote on a recommendation that the MRA board approve the latest plans subject to conditions.
According to the MRA agenda, the MRA's design review panel, which considered the latest plans last month, "considers that the proposal generally demonstrates design excellence", drawing on "the organic nature of Yagan Square to the east and the geometric form of Perth Arena to the west".
"The panel commended the project team on the incorporation of historic stories and interpretation elements into the building designs," it says.
There are still some sticking points left. These include providing affordable housing for 37 of the 314 apartments, which may not have access to all bonus services to ensure lower continuing strata fees, and the resolution of "private open space" or balconies with a tension between noise reduction to be resolved by replacing fixed windows with lift and tilt-operable windows for winter gardens/balconies.
The MRA says the Far East Consortium's plan would support "the creation of a multi-functional, vibrant and active environment that embraces Perth's lifestyle and character".
"The proposal will facilitate critical population mass to support the nearby Kings Square buildings and Yagan Square," it says.
12th July 2018