Happenings in Brisbane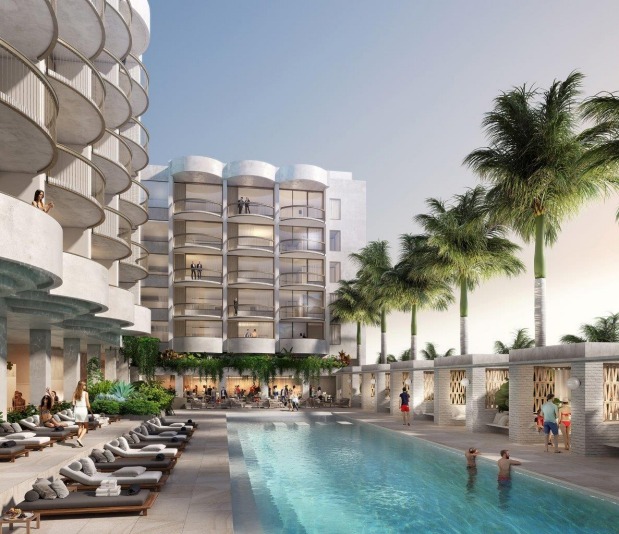 The $100 million urban resort The Calile Hotel is opening in Brisbane's Fortitude Valley later this year.
The hotel, the brainchild of Brisbane's Malouf family, is located in the heart of James Street.
When it opens in September, the new seven-storey 178-room hotel will not only have a huge pool and adjacent cabanas.
It will also be offering fresh food and beverage options.
The hotel will feature on-site eateries and it will have a boutique dining precinct.
Everything is happening in Brisbane and the Calile is just part of that trend.
Australia's third largest city will have the W-Hotel at North Quay in June and the Howard Smith Wharf development.
And over the next few years, it is getting the $3 billion Queen's Wharf casino resort.
At the same time, Brisbane is getting its first Hellinika Greek restaurant.
The Hellenika, which is a popular spot on the Gold Coast is finally expanding up north.
The plan is to launch the Hellenika in tandem with the hotel.
It will be a good fit, sitting in a 600-square-metre space on the pool deck level.
That will see the hotel and the Hellenika offering access both internally and through James Street.
And guests and diners can expect huge banquets, seafood and overflowing spanakopita, among other dishes.
They can take that in with a greenery-filled patio and cabana dining after hours.
And then there is Ada Lane next door, located in the area between The Calile and the existing Pottery Barn on Wandoo Street.
It will be New Farm's new bar and eatery-filled micro-precinct.
And there are plans to fill it the lane with eateries.
In late 2018, there will be five new yet to be revealed establishments opening there.
And that space will lead into the hotel's street-level retail zone, an area that features 12 fashion and design outfits such as Dion Lee, Bassike, Venroy, Bec & Bridge and Dutch Love Stories.
Leon Getler 17th May 2018.