A new rooftop restaurant for Brisbane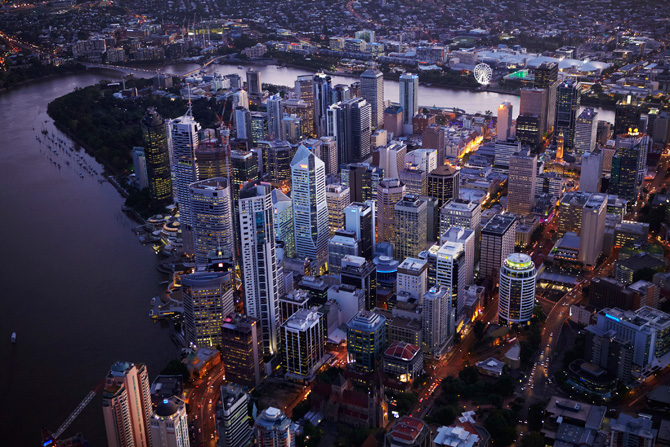 A new rooftop restaurant is now being planned in the Brisbane CBD.
The restaurant, located in George Street near the Treasury Casino and within walking distance to the Botanic Gardens will be a five-storey landscaped atrium with an urban mural.
It's all part of a new development application to refurbish The Great Southern Hotel in Brisbane.
Brisbane City Council has received the proposal from GMT.
It's been put forward with the expectation that demand for short-term accommodation is likely to significantly increase upon completion of Queens Wharf.
Apart from delivering sky high dining for the denizens of Brisbane, the restaurant will have everything one would expect from a top eatery.
Brisbane architecture firm Argo is putting together a venue with lots of greenery in the large alfresco area. It will be filled with seats, and being Brisbane, there will be lots of sunshine. And it's all made possible by the atrium.
The building is being designed as part of an extension to the hotel.
Argo is putting in an atrium providing natural light and air amidst all the greenery.
There will also be an additional 77 hotel rooms that will sit within the podium, along with the rooftop restaurant and rooftop solar distributor.
In addition to all that, there is also a proposal for a ground-floor cafe on George Street.
The café will be open to the public.
And then, there is the mural.
In addition to boasting five green walls, the towering podium will be covered in street art.
The plan is to have an urban art installation featuring on the rear and side boundary walls of the development by local artist "Leans."
And the design will fit in with shops and venues in the surrounding area with street-level additions linking in with a potential two-level retail strip connecting Mary and Charlotte streets.
That is the proposal put forward by the owners of the adjacent buildings.
Leon Getler 15th May 2018.