Africola named restaurant of the year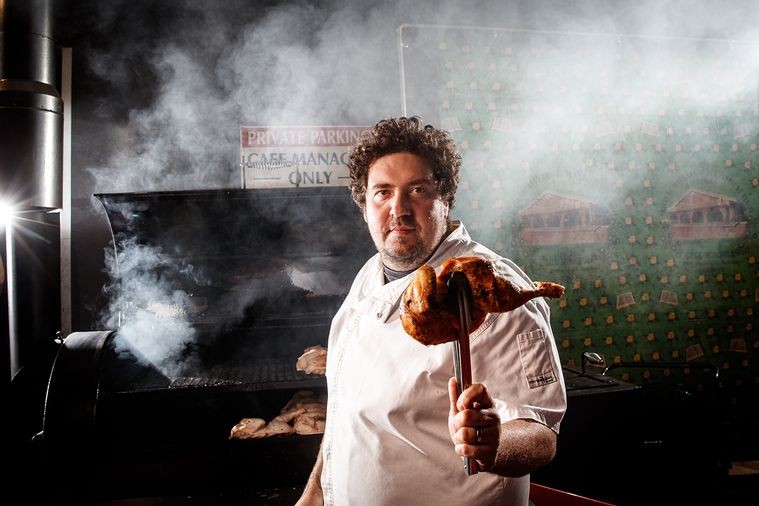 South Australia's Africola, specialising in food from northern Africa, flawless service and terrific atmosphere has won the Restaurant of the Year for 2017 as part of the The Advertiser Food Awards.
Judges were absolutely unanimous in their decision, announced at Sir Keith Murdoch House last night for the presentation of the awards.
"Africola is always at the frontline of what's hot in Adelaide. It's the go-to for festival and fringe goers, it's a major attraction for visitors and sets an upbeat tone for their ongoing Adelaide dining experience," judges said.
They described Africola as "a rambunctious, joyful celebration of life and cultural diversity".
And co-owner and chef Duncan Welgemoed, they said, is "a man with an unnatural gift for getting wild, untrammelled flavours to do his bidding".
The Advertiser food team visited more than 200 venues this year for the 170-plus recommendations that appear in the online The Advertiser Food Guide.
The night saw Welgemoed and his team gathered among more than 150 of the state's most influential hospitality and food figures to watch the announcement.
The night was also important as the launch of The Advertiser Food Guide, in digital form this year.
Some of the state's best farmers, fishermen and other producers, were up there as special guests for the night.
And the contribution to the industry was celebrated with a special parade.  Their ingredients were used to help feed everyone there.
 Other award winners were respected Barossa cook Mark McNamara. He was named Best Chef, for both a lifetime of work with his food and wine matches that he has created for the new St Hugo restaurant.
.The judges said McNamara had "tapped even more creatively into what it means to marry food and wine with the most powerful of regional bonds. He drills deeply into each wine's aromatic, flavour and textural spectrum before devising a dish to suit."
Best Cheap Eats award went to City cafe and patisserie Abbots and Kinney while tapas bar Comida in the Adelaide Central Market was named Best Lunch in the CBD.
by Leon Gettler, November 14th 2017
image - Matt Turner