Chefs losing talent because of 457 policy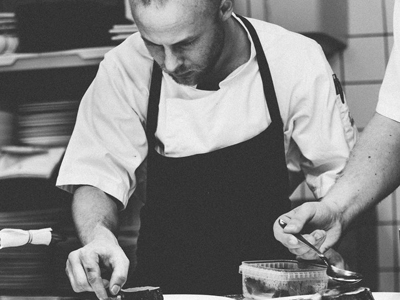 Chefs around Australia are saying the government's changes to the 457 policy is costing them valuable talent and skills in the kitchen.
A survey by the Australian Financial Review found that 90 per cent of the country's top restaurants employed 457 visa workers.
And alarmingly, nearly half or 47 per cent said it would be difficult or extremely difficult to replace these people with locals.
There were 97,766 primary 457 visa holders in Australia in March last year.
Chefs are so riled about the changes that the abolition of 457 visas was one of the topics debated at the Australia's Top Restaurants Business of Food Forum on Monday at The Star.
The issue was discussed by a panel of industry luminaries such as Neil Perry, Chris Lucas and Justin Hemmes.
One example is what's happened to Anna Pavoni, co-owner of the two-hatted restaurant Ormeggio at the Spit in Sydney's Mosman.
She has lost three senior staff members in the past two months because the changes to the 457 rules have forced her staff to go back home.
Under the changes, cooks, wait staff and restaurant managers have been moved to the short-term list. They are no longer eligible for permanent residency.
"These staff members tell me they don't feel welcome, they don't see a future," Ms Pavoni told the Australian Financial Review.
"They don't want to waste time starting a career here that they have to walk away from in a few years. When you put in place a policy that makes people get up and leave the country, there's something wrong."
"The government says they want to help Australian workers, but first of all we don't have any Australians applying for these jobs, and secondly these 457 holders become Australian workers in time.
"They contribute so much to our society. They're not on the dole. They're hard-working, passionate people who are joining a fast-growing industry."
by Leon Gettler, June 19th 2017