Riva Ice Cream & Dispensers
Our company has been going for over 20 years and was born out of the desire to create an Ice Cream delivery method that could eliminate the pain often experienced with soft serve machines and scooping programs. The Riva Ice Cream Dispensing Systems have since revolutionised real Ice Cream delivery.
Designed to be easy from every perspective and created for anyone to use, we ensure that our Systems are easy to install, load with product, operate and clean. In fact we've made it so easy that any staff member can be serving real creamy Ice Cream within just a few minutes of training.
The Riva Real Easy Systems deliver:
Low portion cost
High yield
Low waste
Improved hygiene
Fast product delivery
Quality product
Lowest staff involvement
High reliability
Low maintenance
User friendly equipment (for staff and customers alike)
100% AUSTRALIAN COMPANY
Products
Riva Single Flavour Ice Cream Dispensing System Your customers will love the taste of this top quality, traditional ice cream. The unique Riva Real Easy Single Dispensing System offers customers genuine dairy made ice cream at an economical price per serve. The specifically designed 4 container Tempering Cabinet, stores the ice cream at the opti...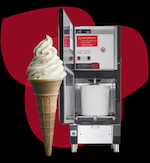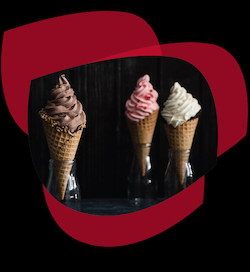 Make the Riva Dispensing Systems work for you Talk to us about the options available to you to ensure the Riva Ice Cream Dispensing Systems fit perfectly into your environment. Delicious real Ice Cream flavour options. We offer a range of flavours for the Dispensing Systems including: Vanilla Chocolate Strawberry Hokey Pokey Peppermint Ch...