AGE 15 underway - 18% increase in visitors on the 1st day!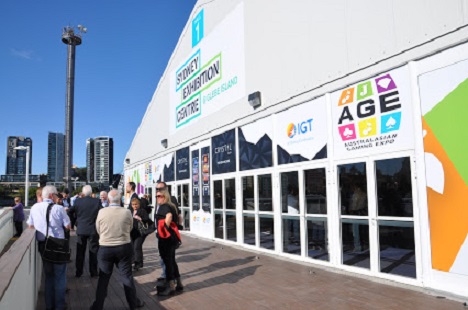 The 26th Australasian Gaming Expo now under way at the Sydney Convention Exhibition Centre @ Glebe Island attracted a large crowd for its first day on Tuesday. In fact, in what organisers see is a sign of an improving Hospitality environment; it recorded an 18% increase in visitors versus the first day of the 2014 Expo.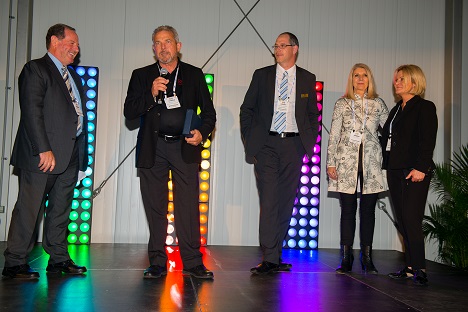 Best stand award was presented to Jeff Ganter from Riva Ice Cream Dispensers.
L/R: Ross Ferrar, Gaming Technologies Association; Jeff Ganter, Riva; Adrian Halpenny, Scientific Games; Judy Rayner, Rayner Sales and Marketing and Karen Ganger, Riva.


What they came to see was the world's best and latest gaming and hospitality equipment – and that's exactly what they got.
The event owners and operators, the Gaming Technologies Association, added to the fun by offering a trip for 2 to Las Vegas for each day of the Expo which on Tuesday was won by Liz Jacobs from the Hellenic Club at Woden ACT.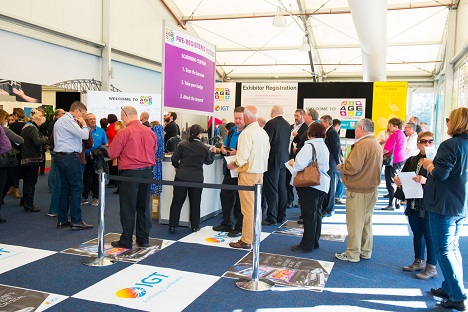 The Association also presented a Best Stand award, which took the judges some time to decide. Based on a strict set of criteria, it was agreed that a number of exhibitors had excelled in terms of creative execution of brand identity and key messages; innovative and efficient use of space; simplicity of form and aesthetics; imaginative use of materials, colour and lighting; and most importantly, Visitor engagement and interaction.
174 exhibition stands put in a huge effort to make the event a welcoming, entertaining and innovative exhibition showcase. Of these, the judges' compliments were extended to a 26 year veteran, Plantscaping Solutions and another long term exhibitor, The Bright Group.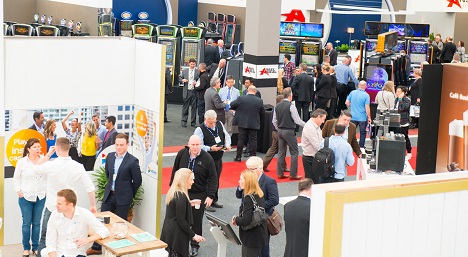 The Best Stand award winner for 2015 is Riva Ice Cream Dispensers, on stand 303. The judges described their stand as fulfilling all the criteria and additionally welcoming Visitors during the show. Visit www.rivarealeasy.com  for more information about Riva.
The exhibition concludes this Thursday 13 August at 3pm and visitors can register at the event. For further information call the Gaming Expo Help Line on 02 9211 7430 or visit www.austgamingexpo.com.
13th August 2015