Try Anchor Hi-Melt Burger Slices for that Instagrammable melt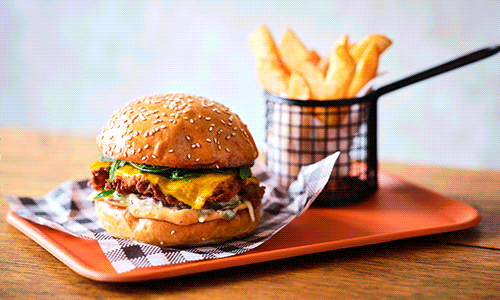 Anchor Hi-Melt Burger slices have a vibrant colour for visual appeal that compliments the growing American style burger trend.
Every large, thick slice melts perfectly, keeping a smooth, creamy texture on burgers and sandwiches. Anchor Hi-Melt Burger Slices are thicker and larger than standard burger slices, making them perfect for a generous size burger patty.
Try this butter milk chicken burger recipe with a zesty cajun & dill mayonnaise sauce, topped off with Anchor Hi-Melt Burger Slices for that instagrammable melt.
---
Butter Milk Chicken Burger
---
Serves: 1 | Prep Time: 12 mins | Cook Time: 6 mins
Ingredients
1 ½ cups of plain flour

1 tsp cajun seasoning

1 tbsp ground black pepper

½ tsp sea salt

1 tsp Dijon mustard

1 tbsp fresh dill, finely chopped

1 tbsp fresh parsley, finely chopped

1 tbsp fresh basil, finely chopped

1 cup of buttermilk

2 eggs, lightly beaten

2 chicken breasts, cut in half

1 garlic clove

1/3 cup of mayonnaise

4 slices of Anchor Hi-Melt

4 sliced dill pickles

4 brioche buns

Rocket to serve





Anchor Hi-Melt Burger Slices
Method
Mix the buttermilk and eggs in a bowl. In a separate bowl, combine the flour, cajun seasoning, salt and pepper.

Working with 1 piece at a time, coat chicken in flour mixture, shaking off excess. Dip in buttermilk, allowing excess to drip back into bowl. Coat again in flour mixture, shaking off excess. Set aside on a plate lined with baking paper.

Once the chicken is coated, make a start on the herbed mayo by mixing together garlic, dill, basil, parsley, mayonnaise, lemon juice, Dijon mustard and some seasoning. Let the mayo set for 10-minutes.

Pour oil into a large heavy frying pan to a depth of 1½ cm. Heat over medium heat until oil is hot. Fry the chicken, in batches, until golden brown and cooked through, about 4 to 5 minutes per side. Transfer to a wire rack set over a baking tray and season lightly with extra salt.

Spread the brioche bun with the herbed mayo and add a piece of chicken. Top with a slice of hi-melt burger cheese then garnish with the rocket and pickles. Serve with thick cut fries.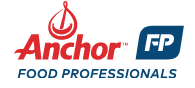 ---
anchorfp.com.au | csaustralia@fonterra.com | 1300 738 484
---
23rd February 2022