Don't miss your chance to be part of Proud to Be a Chef 2022!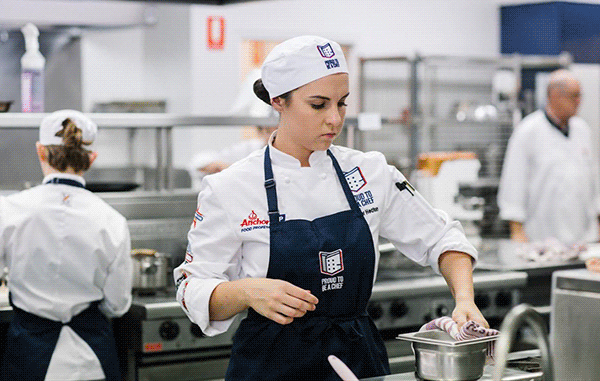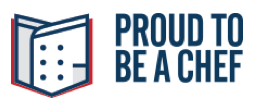 ENTRIES CLOSE END OF OCTOBER
Entries for Proud to Be a Chef 2022 – Australia's leading foodservice mentoring program, brought to you by Anchor™ Food Professionals  – close Sunday 31 October. So for those who are thinking of entering, there's still time to get your application in – but you'd best be quick!
To all apprentices who might be thinking of entering, resident mentor Mark Normoyle of Anchor™  Food Professionals says: "put your self-doubts aside and just go for it, because I can assure you we have had many finalists who never thought they'd be accepted into the program, including our Culinary Scholarship winners!"
The 2022 program carries the theme of 'retro-futurism' and once again will give 32 apprentice chefs drawn from all over Australia the chance to be part of this once in a lifetime culinary experience – undertaking a four day, all-expenses paid experiential journey which includes masterclasses, skills workshops, dining at prominent restaurants and invaluable networking opportunities with peers, industry leaders and program mentors.
One outstanding Proud to Be a Chef finalist receives a $7,500 Culinary Scholarship tailored to their individual aspirations as a professional chef, with further awards presented for best dishes and best use of social media over the course of the program.
Joining Mark Normoyle as guest mentors for 2022 are Executive Pastry Chef Michael Germanos and Executive Chef Telina Menzies of Australian Venue Co.
"The quality of entries we've receive each year is always so impressive that it continually lifts the bar higher for the program, and those received so far for 2022 have been terrific," Mark adds. "But there's still about a month left to go and I would encourage anyone thinking of entering to do so – I can't wait to see what else this year's entries bring."
"If you're an apprentice chef who's ready to challenge yourself, Proud to Be a Chef is an opportunity too good to miss," Mark emphasises. "This program will give you insights you wouldn't otherwise have – it is so much more than cooking, and is designed to impart a whole range of complementary skills that will help you to develop yourself further and enable you to take your career to the next level."
Mark also hopes his words will strike a chord with all foodservice professionals involved with apprentices, and encourage them to talk to apprentices about entering Proud to Be a Chef. 
"If you're running a kitchen, if you're a leader in the industry, it doesn't cost you anything to bring Proud to Be a Chef to the attention of your apprentices. But if they enter and make it through to the finals, it will be a life-changing experience and they'll be forever grateful to you for suggesting it."
To enter Proud to Be a Chef, applicants need to complete three steps: complete the online form, submit an original recipe using an Anchor™ Food Professionals product, and explain why they are passionate about food and cookery, where they would like to go on their culinary journey, and what they are hoping to get out of the program.
Remember, entries close 31 October – so visit www.proudtobeachef.com today to access the application form.
23rd September 2021