Compostable, Biodegradable and Eko-Friendly Takeaway Packaging


Eko Pak is an exciting range of sustainable food packaging which help hospitality businesses reduce their environmental footprint and help build goodwill and customer loyalty.
Most items in our Eko Pak range are made from a sugarcane by-product known as bagasse. This is the fibrous residue or pulp which remains once the sugar cane has been crushed. The Eko Pak range is not only biodegradable, its also home compostable!
Suitable for a wide range of food including Asian cuisine, soups, salads, burgers, gyoza, acai bowls, desserts, hot dogs, fish and chips and so much more!
Our sustainable food packing solutions are ideal for:
   Round Bowls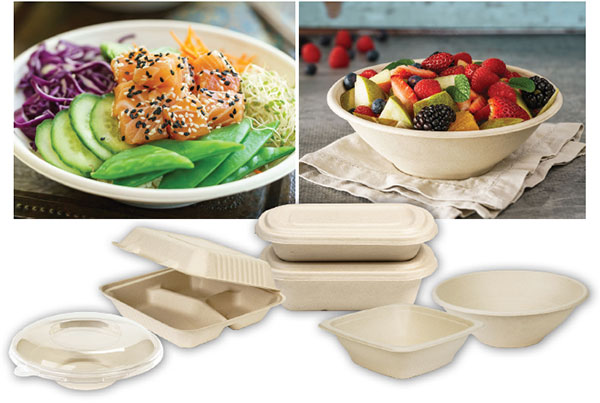 Products currently available:

Round Bowls
800ml, 1000ml and 1200ml 
Clear dome lid is compatible with all bowl sizes

Square Bowls
700ml, 900ml, 1100ml and 1300ml
Clear dome lid suits all of the above sizes


Square Bowls

Rectangle Trays 
750ml or 1000ml
Sugarcane lid option is suitable for both sizes
Clamshells
Small, medium and extra-large in a variety of 1, 2 or 3 compartments

The range is expanding, adding another thirteen products early this year. 
Benefits of buying our biodegradable tableware in bulk
---
Affordable and efficient delivery:
We have several warehouses across Australia and NZ and guarantee affordable and efficient delivery for our customers.
3-box free shipping:
If you order three or more boxes of our products, we offer free shipping to many metro areas.
Sponsored rural shipping:
For businesses in rural areas, we also have special sponsored shipping, because we want everyone to have access to our sustainable takeaway containers at an affordable price.
Special prices for larger orders: 
For large orders we are able to apply special pricing.
---
 

If you want to place an order or learn more about our food packaging solutions,
please reach out to us today by calling 1800 823 200,
or send an email to 
info@ekopak.com.au
---
Browse the EKO PAK Webshop:


25th March 2021