Norris Industries AP500 commercial dishwasher impresses Federal MP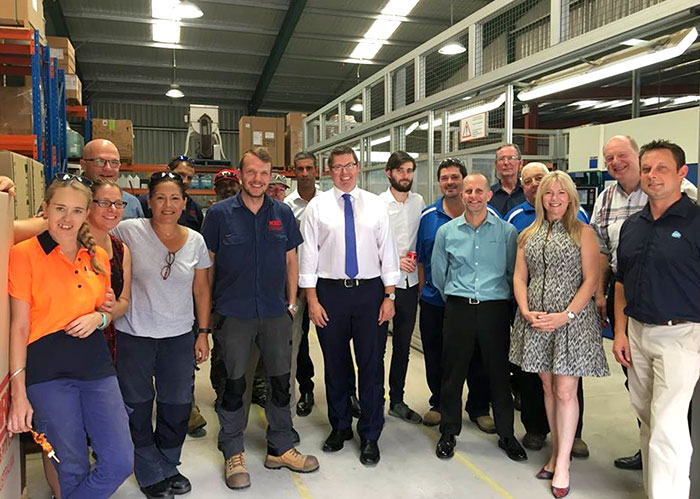 Recently, federal member for Shortland and Shadow Assistant Minister for Climate Change & Energy Pat Conroy visited the Norris industries factory at Caves Beach.
Norris was recently awarded the Hunter Manufacturing Award for "Excellence in Product Design" for the AP500, a commercial dishwasher that uses 50% less power than the previous model.
The MP described Norris as:
"well ahead of the curve in energy and water saving and is developing technology that will improve efficiencies for homes and businesses."

Underpinning the energy savings, Mr Conroy noted the company's creativity, with the comment "Imagine – appliances that use half the energy of their competitors".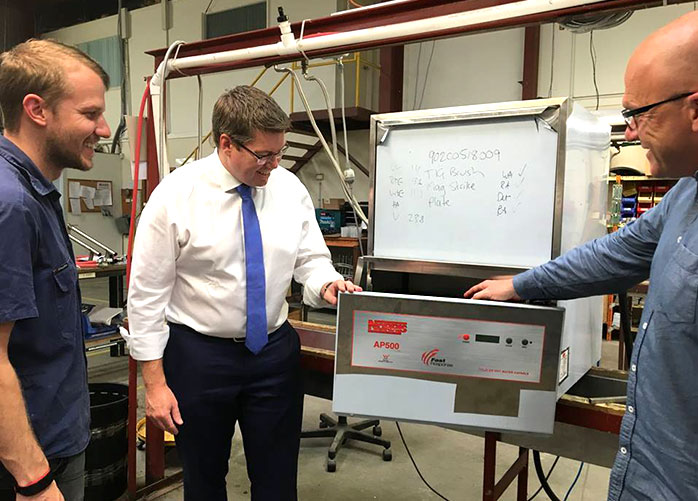 Is your dishwasher costing you power and time?
The Norris "Get it in 4" campaign is based on the understanding that, in the hospitality industry, time is of the essence when a dishwasher needs replacing. Often, finding and organising installation of a new machine takes several days. 
---
As an introductory offer, the "APin4" offer gets you an AP500: 

 

         
---
7th March 2019