Connect your commercial dishwasher to COLD WATER and SAVE!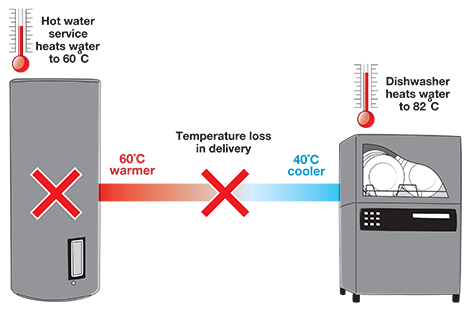 What if there was something that completely changed the way you looked at dishwashers? That's a big call – but here's the journey Norris Industries went on to make it a reality.
Norris Industries has been building and supplying reliable commercial glass and dishwashers to the hospitality industry for over sixty years. 
It's all about reducing stress, slow-downs and breakdowns.
Our focus is built-to-last, reliable machines with lower energy consumption, three important things to any good hospitality operator.
We all know a commercial kitchen uses a lot of hot water and electricity and increasing power bills are crippling to the bottom line.
On top of that, on a busy day, the dishwashing machine can use up all the available hot water. Everyone feels let down by the slow-down (don't even mention breakdown) - including customers and this costs you even more.
Norris Industries developed the AP "Fast Response" series specifically to address these woes and put the smiles back in the kitchen! 
Helping busy operators save over 50% a year in power*
This range is lightning fast (back to back one minute cycles), efficient on power (only uses energy it needs) and only needs connecting to COLD WATER.
Once operational, it is always ready and your kitchen crew will NEVER run out of hot water for the dishwasher again. 
It works anywhere with electricity, cold water and a drain. We say nothing cleans better or faster, with less stress on the hot water supply and on kitchen staff (and the budget!), than the new Norris AP "Fast response" series.
Hand made with the best, most durable internal components in the market and manufactured in Caves Beach, NSW, this range is made to benefit both small and large kitchens, so everyone can reap the power and efficiency savings.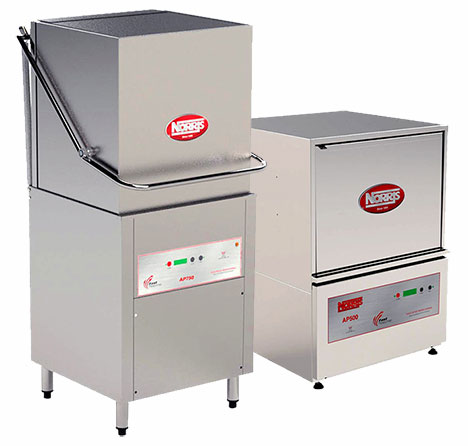 We reckon there's nothing like it in the market.
We always strive to meet the key needs of the hospitality industry. With energy prices spiraling, saving time, power and money is high on any good operator's agenda.
Already a great buy outright, we're making this range extremely accessible by offering a rent-to-own program that means you can get an AP Series dishwasher into your kitchen from as little as $36.80 + GST per week!
---
Free call 1800 803 569 or visit our website www.norris.com.au to view more details on Rent to Own and our Norris commercial dishwashers.
---
4th October 2018
*www.rheem.com.au/RunningCostCalculator