Throw Away Your Glass Polishing Cloth!
What if there was a glass washer that could deliver such a sparkling, squeaky clean wash that you never needed to polish again?
If that idea makes you almost faint with relief, then get ready to get light-headed!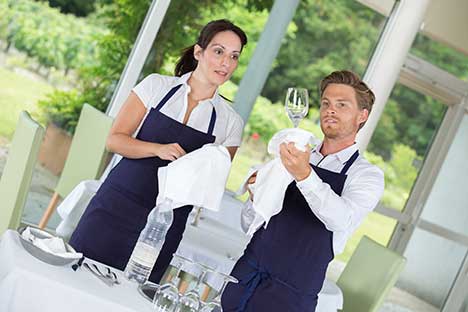 The NORRIS Crystal Clear Reverse Osmosis glass washer has been delighting savvy hospitality operators across Australia with European-designed features such as the clever ProWater cycle, specifically designed to optimise the wash result on fine glassware.
The Crystal Clear machine is gentle enough to trust with crystal glassware, yet powerful enough to remove sticky residues and deal with milk and beer soils in the same wash.
Above all, eliminating the need for polishing reduces labour costs and accidental breakages - any smart operator understands how much time and money can be saved there!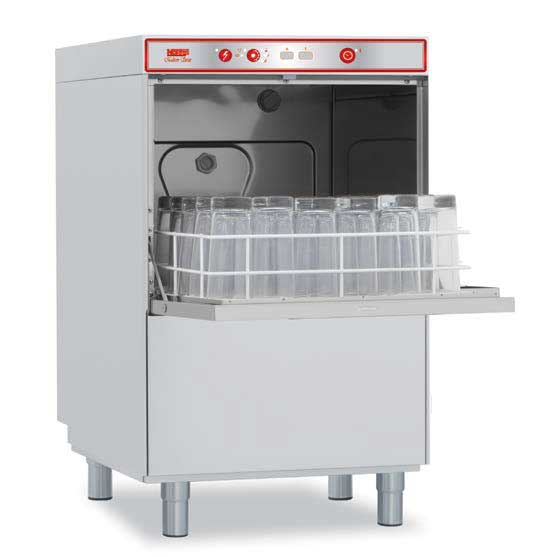 Are there any other machines like it on the market?
Not with the specific features the Crystal Clear offers.
It's not just the reverse osmosis component that delivers the outstanding wash result. It's the combination of quality construction (for durability and reliability, a MUST in a busy kitchen), patented UltraRinse technology, clever wash arm design and versatile wash cycles that enable you to tailor the wash to the items inside the machine.
| | | |
| --- | --- | --- |
| | | |
| SmartClean Construction | ProSoft Door | TopScreen Interface |
Hmmm. Sounds pricy….
If you love the sound of owning a machine like this but have questions about affordability, there are some great options available to dismiss that as an issue.
We have extended warranty options and chemical packages available that reduce the running and maintenance cost of your machine over the years of ownership. Better yet, we now also have a rent-to-own program that can get this machine into your kitchen for under $50 per week!
Speak to one of our kitchen specialists to talk through the best machine option for your situation and start saving time and money today!
---
Free call 1800 803 569 or visit our website www.norris.com.au to view more details on the Crystal Clear and our Norris glass washer range.
---
1st November 2018