Introducing the all-new Bradley Counter-Top Smoker
What makes Bradley Smokers so unique?  It's all in the smoke!
Hot or cold smoking enables you to enrich the natural taste of food, creating a whole new flavor profile.
We've taken the technology from our world renowned Bradley Smokers, and created a compact counter-top unit for those who are looking for a smaller, more portable unit.
Same great taste, but takes up less space.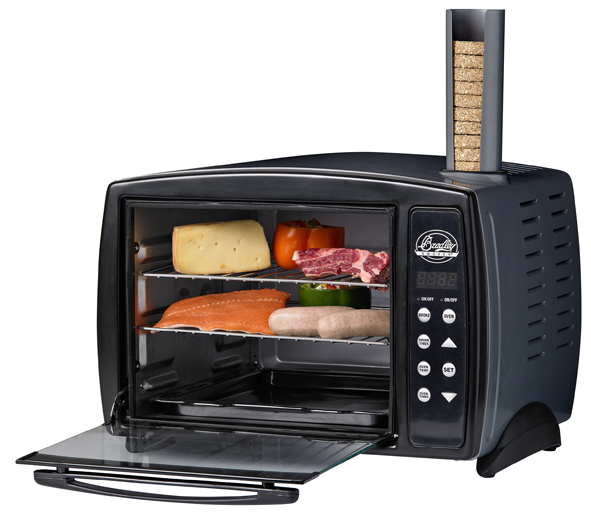 Features
Bradley automatic smoke generator enables you to smoke up to 6 hours.
Convection oven heating for maximum efficiency.
Internal convection fans circulate smoke across your food for better flavor penetration.
Digital time and temperature display and control panel lets you cook to perfection every time!
Includes 2 removable wire racks, recipe booklet and cooking instructions.
Uses Bradley flavor bisquettes, available in 12 different flavors.
Ideal for all meats, fish, even vegetables, nuts, and cheeses.
33cm high (53cm with bisquettes feeder tube), 49.5cm wide, 40.5cm deep
Call (03) 8813 2131 or visit www.bradley-smoker.com.au
Product Specifications