Speciality Cheese – Warrnambool Heritage & Cracker Barrel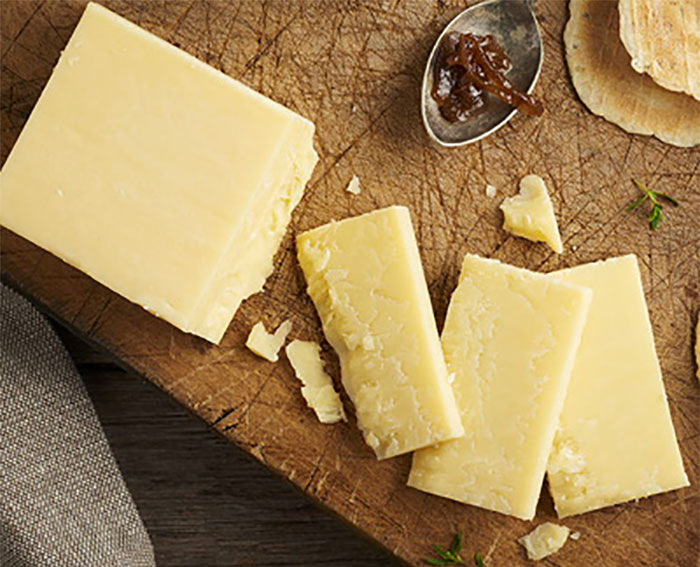 With every cheese being graded by our skilled cheese makers, you can rest assured that we deliver quality and consistency in every one of our cheeses.
Matured for up to 42 months in a unique process, Cracker Barrel is a premium quality vintage cheddar with a distinctively sharp taste and firm crumbly texture. This show stopping cheese is perfect for even the most discerning of cheese boards.


Warrnambool
Matured Cheddar 2kg
1001408
Vegetarian, Halal

 

Warrnambool Red
WAXED Matured Cheddar 2kg
1001409
Vegetarian, Halal


 


Warrnambool
Vintage Cheddar 2kg
1001312
Vegetarian, Halal



 

Warrnambool
Black WAXED
Vintage Cheddar 2kg
1001313
Vegetarian, Halal



 
Cracker Barrel
Gold Release R/W
1001469


Vegetarian, Halal



 
---

See the complete Specialty Cheddar Cheese range
---