Uniwell4Cafes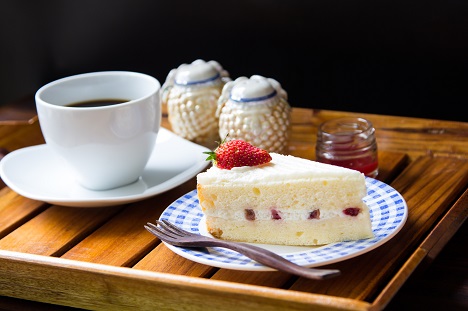 Whether you run a boutique caf√© or a fine dining restaurant, Uniwell POS Australia has a Point of Sale solution to suit your venue.¬† From a small 10'ÄĚ standalone quick service POS to a network of 15'ÄĚ terminals with table maps and integrated kitchen video displays, Uniwell4Cafes has been designed to make operating your caf√© easier.¬† Our back-office management software, Uniwell Lynx, lets you easily program your system and provides the sales reports you need to stay in control.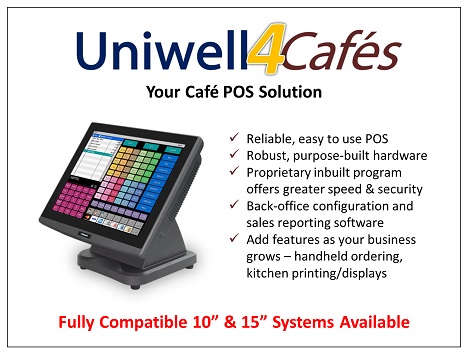 Consider the benefits to your business:
User friendly sale registration at the POS terminal via an easy to use touchscreen    

Robust 'Äėhybrid ePOS'Äô provides greater security & stability than PC-based POS

Advanced POS functions include table maps, split bills, condiments & more!

Customer loyalty options allow you to target promotions and enhance return business

Record accurate GST collection data ensuring tax compliance             

Integrated Kitchen Video Monitor replaces dockets with an easy to read screen!

Staff attendance can be tracked by the POS terminal, increasing wage calculation accuracy  

Control items, prices, kitchen printer settings and screen layouts from your back-office

Detailed sales analysis with over 30 different Sales Reports available

Scheduled communication with your POS terminals allows you to stay focused

Electronic journal storage ensures security and allows transactional history search

Automated, pre-configured reports via email or cloud allow for remote management
 
 
Download the Uniwell4Cafes Information Sheet
Download Uniwell Lynx Key Features for Cafes and Restaurants
 
Whether you are a small espresso bar or a full service restaurant, if you are looking for a cost effective POS solution that can grow as your business does, please contact Uniwell on 1300 864 935 or email us at sales@uniwell.net.au to find out more.