One heart. Two souls. BAKERLUX SPEED.Pro™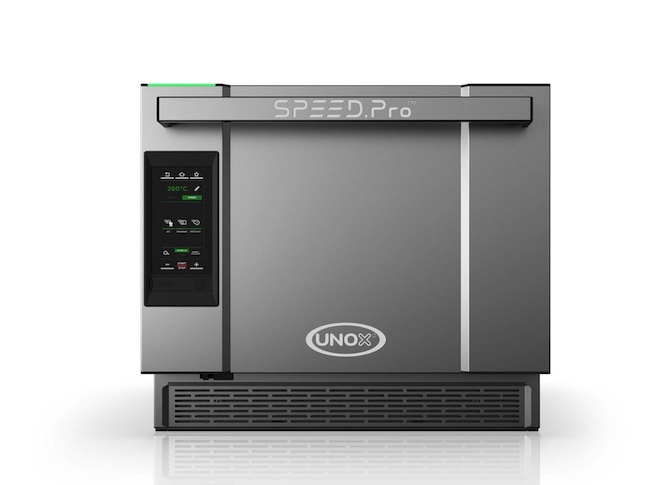 BAKERLUX SPEED.Pro™ is the first ever baking speed oven: a convection oven and a speed oven in a single piece of equipment.
SMALL FOOTPRINT, MAXIMUM PROFIT.
Get rid of all waiting and multiply your earnings with multi-portion speed baking.
The limited size of the pan in a traditional speed oven does not allow you to cook more than one sandwich at a time. This translates to prolonged waiting times during rush hours.
Thanks to BAKERLUX SPEED.Pro™ and the 450x330mm surface of the special SPEED.Plate tray you can bake up to 4 or more sandwiches at the same time and never keep your customers waiting.
Bake Mode
The spacious baking chamber with the double-speed fan is ideal to grant fragrant and browned baked goods. Conquer your customer, diversify your offer, increase your profit.
The BAKE mode allows you to carry out convection baking programs made of several steps, store the most used programs or use the automatic CHEFUNOX programs.
Ideal for frozen bakery products, but also capable of cooking other types of food, it allows you to reduce the cooking process times by inserting one or more steps that combine convection and microwaves.
Speed Mode
The plate for speed mode makes it possible to heat both single and multiple portions of food in seconds. Service times are halved, your profits doubled.
The SPEED mode allows you to quickly heat up any type of food, memorise the most used programs or use the SPEEDUNOX automatic processes.
The oven remains at working temperature even during the stand-by phases to always be ready and heat up your dishes in seconds. ADAPTIVE.Cooking technology automatically adjusts the cooking process according to the actual food load.
Maximum speed and triple cooking:
Convection – External golden browning
Microwave – Fast internal heating
Conduction – Crusty toasting by contact
aa
The SPEED.Plate and SPEED.Grid accessories make it that much easier to heat, toast and serve your products to multiple customers at a time.
SPEED.Plate
Accumulates heat during the preheat or when the oven is in stand-by mode and releases it quickly as soon as the food is put onto it. The non-stick coating makes it easy to clean.
The Flat side surface quickly heats up and browns the bottom surface of the food and gives it an intense and uniform colour. The side and rear lips make it easy to position the food and remove it.
The Ribbed side allows a more effective removal of humidity from the bottom surface of the product, ideal for club sandwiches.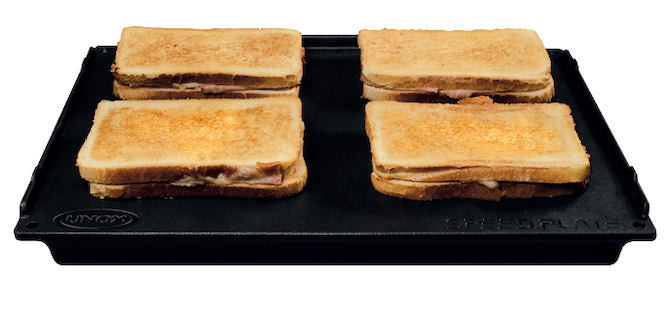 SPEED.Grid
Quick to preheat, simple to use. Allowing you to obtain intense markings on every type of product. Combined with the special toothed scoop, it allows easy positioning and food extraction.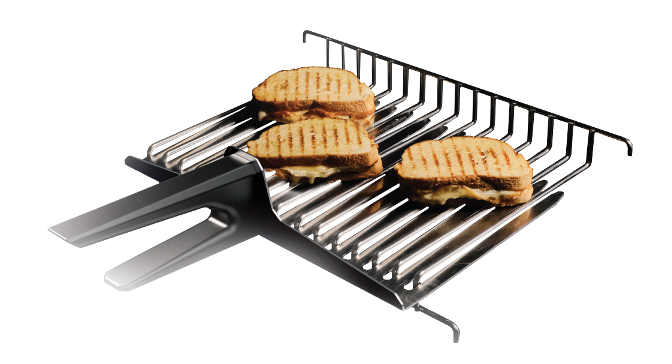 Unox Data Driven Cooking and Long.Life1 Warranty available with the BAKERLUX SPEED.Pro™
23rd June 2022