We represent the state-of-the-art in these machines through their design, gestural movement of the barista and his or her relationship to the space around them. Our thermal system—precise and stable as no other—is the basis of a technology recognised for its superlative reliability consolidated over time.
OUR COLLECTION
Tempesta is part of a rich and deep-rooted corporate culture. It is the conscientious result of the care, know-how and precision of many individuals. A perfect mix of high technology and profound sense of artisan craftsmanship.
| | |
| --- | --- |
| | |
| Tempesta 2GR | Tempesta 3GR |
DESIGN
We believe in the beauty of ergonomics because we also have a conception of the scenographic importance of the space around us.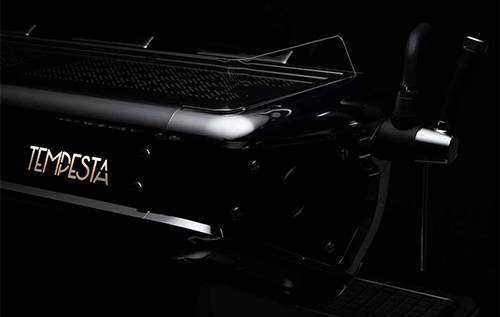 Design, craftsmanship and high-technology in a machine developed for coffee shops and baristas for whom the espresso ritual is the heart of their space and rapport with people.
Tempesta brings to center stage the Barista Attitude concept through a gestural expressiveness that is fluid and meaningful around a machine with a strong character, but which at the same time sits easily on the counter and with excellent dispensing control.
Multi-boiler system. Intuitive and complete touch-screen. Competition button above the filter holder. Operational ease and security of the steam wands. Everything has been designed with ergonomics in mind and to assure the quality of the brewed coffee; praise for the professionalism of those who operate the Tempesta.
---
Find out more about the ASTORIA TEMPESTA
---
Now available at:
19th May 2022