4 Reasons why margarine deserves a place in every kitchen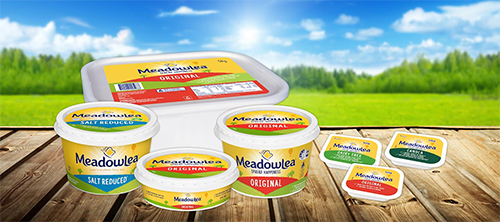 As the butter vs margarine debate continues to rage, it's no secret that professional chefs lean towards butter for cooking and baking.
However, there's no doubt that margarine has earnt a place in every commercial kitchen, here are four good reasons why.
1. Less saturated fat than butter
When trying to limit the amount of saturated fat in your menu, margarine is a smart choice.
Perfect as a spread on sandwiches, toast and bread, Meadow Lea margarine contains 70% less saturated fat than butter.
2. Easy to spread

At refrigerated temperatures, margarine is easy to spread; making it a convenient choice in the kitchen and at the table. Meadow Lea now comes in convenient portion packs, perfect for serving alongside dinner rolls and toast, as well as breakfast items like pancakes and banana bread.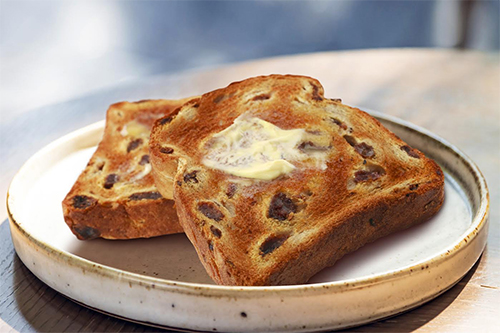 3. Caters to dietary requirements

With dairy-intolerances on the rise, certain margarine products can be a useful alternative to butter. Meadow Lea Lactose Free is a dairy-free spread, available in convenient individual portion packs.
4. Long shelf life
Australia's Food Safety Information Council states that butter will keep refrigerated for up to eight weeks, but it is best purchased when required, rather than stored,* Margarine has a much longer shelf life, helping to reduce wastage. Meadow Lea margarine products have shelf lives ranging from six to nine months.
Loved by Australians for over 80 years, Meadow Lea margarine has earnt its place as a staple in commercial kitchens all over the country.
With no artificial colours or flavours, Meadow Lea is a source of Omega 3 from natural Aussie-grown plant seeds. It is available in Original, Lactose Free, Canola and Salt Reduced varieties in a range of tub sizes. Original, Lactose Free and Canola are also available in handy portion packs.
---
To order now, visit gffoodservice.com.au, call 1300 366 533
or contact the team using the details below.
Facebook: gffoodserviceau
Email: fssocial@goodmanfielder.com.au
---
* https://foodsafety.asn.au/butter
5th May 2022