The Ultimate Restaurant Equipment Guide for Foodservice Venues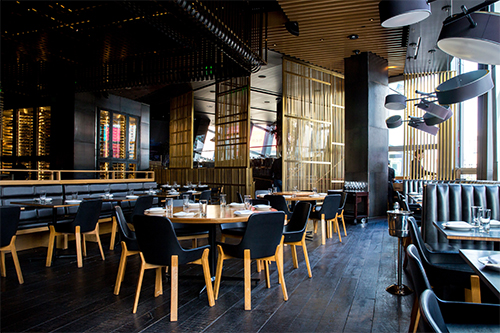 Are you preparing to open a restaurant, café, or other foodservice venue?
You might be surprised to learn that it takes more than just a coffee machine to set up a foodservice venue. And the last thing you need when opening your brand-new venue is to realise that you're missing an essential piece of equipment or that you urgently need hard-to-find commercial cooking utensils.
We've pulled together the ultimate list of equipment you'll need to open the doors to your brand-new foodservice venue, from advanced refrigeration systems to top-of-the-line coffee grinders!
Restaurant and Cafe Equipment List
These general items are essential for almost any foodservice venue. Narrow down the things you need and add any other speciality items that you might need.
Point-of-sale equipment such as a till, electronic payment system, calculators, paper, and pens

Ovens

Hood ranges and ventilators

Mixers and slicers

Freezers and refrigeration systems

Cooking equipment

Counters for food prep

Cutting boards

Storage racks and shelving for dry goods

High-quality knives, cutlery, knife sharpening stones and other implements

Storage containers

Safety equipment

Kitchen display system

Washing equipment

Dishwashers

Microwave

Cleaning products

Ice maker

Sinks

Grill and grease trap

Kitchen scales

Serving ware including plates, bowls, serving platters, and cutlery

Furniture and tableware like tablecloths, vases, napkins and table settings

Individual menus

Take away bags, containers and paper goods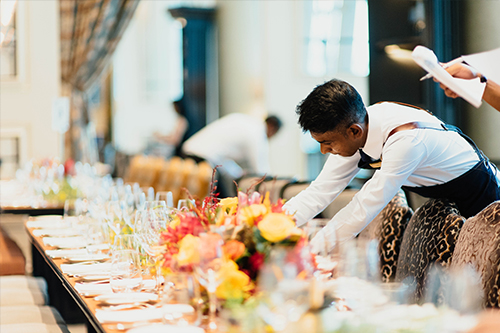 Customise Your Equipment List
Every foodservice venue is unique in its own special way. Review your menu and check it against your equipment list, ensuring you have the equipment to make every dish.
It pays to invest in high-quality equipment that will last a long time, so be sure to invest where needed. If you're just starting, you may not necessarily need a top-of-the-range coffee machine or the most expensive brand for your sandwich press when a more affordable one will do the job just as well.
Find Foodservice Equipment
Did you know that FoodBomb offers high-quality equipment for the foodservice industry? If you've forgotten to add a piece of equipment in your venue, you can order it with the click of a button.
To access these suppliers (and more), simply sign up today – no commitment is necessary!
10th May 2022