The Women in Gaming and Hospitality Leader's Lunch returns to AGE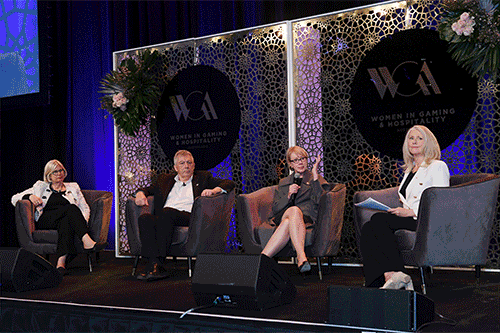 In August, the highly anticipated Women in Gaming and Hospitality Leader's Lunch returns to the Australasian Gaming Expo (AGE), Australia's premier hospitality and gaming industry event.
It will be the first time the lunch will be held since August 2019 and is a networking highlight at the AGE.
The lunch is an opportunity for the industry to come together, reflect on progress, call for meaningful change, and celebrate the courage and determination of the women who are changing the industry.
The AGE is also an opportunity to:
Discover high-quality business partnerships and leads.

Discuss business strategies with industry-leading companies.

Research new products and technologies.

Learn about the latest industry innovations, trends and regulatory requirements.

Have the opportunity to reach out to CEOs, industry leaders, entrepreneurs, innovators, regulators, content and product developers and a host of industry peers.




It will be three jam-packed days of innovation, inspiration, and delicious food. The AGE will take place on August 9-11 at Sydney's International Convention Centre. Save the date now. Tickets will be available from April.
8th March 2022