This Year's Australasian Gaming Expo
Planning for this year's 31st Australasian Gaming Expo (AGE) is underway. The Expo will run to its usual format across three days, from 9 to 11 August 2022, at ICC Sydney.
"We've been blown away by the enthusiasm and determination of the AGE exhibitors, most of whom are emerging from their toughest years in operation", said Sabina Ziolkowski, Manager, Operations and Marketing for the Gaming Technologies Association (GTA), the organiser of the event.
The AGE's continuing commitment to deliver new products and services, the latest knowledge in gaming, regulation and compliance, and the best practice in customer service, marketing, and customer retention, has it returning with refreshed vigour to support venues during this unpredictable period.
"2020 and 2021 saw unexpected innovation from many exhibitors, so we're looking forward to seeing the evolution of products and services that are available for venues", said Ziolkowski.
Innovation has always been the key to the gaming and hospitality industry, whether innovation in products or processes, creating efficiencies. The AGE has always been the place to see that innovation come to life and find an idea or three, and this year's AGE will be no different on that score.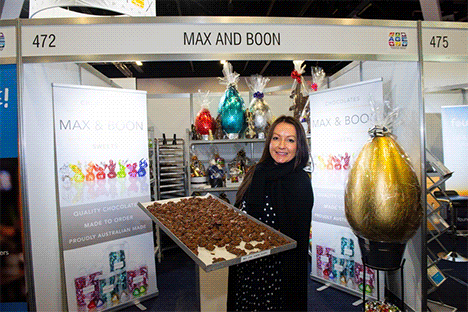 AGE exhibitors will provide a spectrum of gaming and non-gaming products, services, and the know-how you need to develop and maintain an exceptional hospitality venue. Everything from gaming machines to commercial kitchen equipment, compliance monitoring, and waste management will be displayed and complemented by networking events and educational sessions.
Both the AGE and the venue are registered as 'COVID Safe', with protocols you'd expect in place to maintain the safety of delegates. At 19,000 square metres, the AGE hall capacity gives visitors plenty of room to move around and maintain social distancing safely.
AGE is the place to network, learn, and source your venue's products and services.
Held over three days at ICC Sydney, from Tuesday 9 to Thursday 11 August 2022, you can register to attend at www.austgamingexpo.com. Don't forget to follow the AGE on Facebook, LinkedIn or Twitter.
27th January 2022