How to use milk buns in more ways than one on your menu
Get more bang for your buck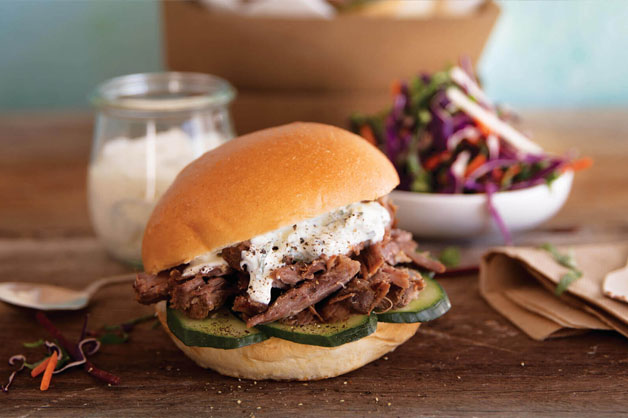 Milk buns are sliding their way onto menus as main dishes and now even as desserts. Here are three ways you can use them.
They were once seen as the greasy American fast food treat but now the traditional burger has been transformed with the incorporation of milk buns, turning the bun into a popular menu item that can be utilised in more ways than one.
Milk buns are a crowd favourite, especially in the crazy, growing world of burgers. They have a soft, fine internal texture and a malleable glazed outer crust that allows the bun to stay in shape.
As the year comes to an end, milk buns are bouncing their way onto menus across Australia. To help you stay ahead of the trend and generate new ideas, we have uncovered three different – and tasty – ways you can use the trusted milk bun on your menu.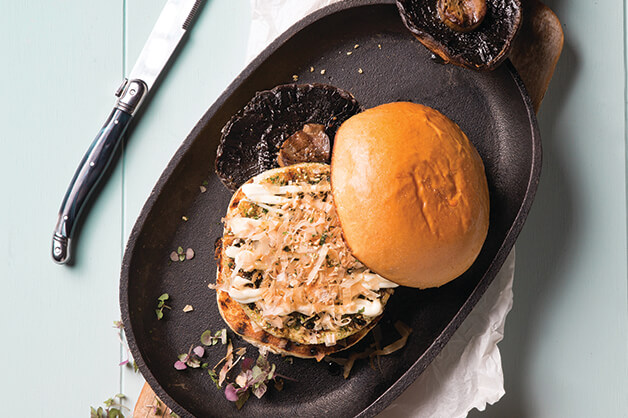 1. Add a little smoke
There is no doubt that the traditional beef and classic chicken burgers are must-haves on every menu. They have always been popular go-to items and they will always be go-to dishes for many patrons, so it's important you keep them on your menu. While they remain a staple dish, add a twist and stay on trend by smoking the patties. With beef patties, elect ground beef that is at least 85% meat 15% fat. If you want your burger even juicier, pick an 80/20 split.
The suggested wood to use for smoking is hickory, as it is strong enough to give you a good smokey flavour in the limited time that the burgers will be exposed to the smoke. Depending on the thickness of your patty, allow it smoke for an hour. After smoking, always sear the patty to build the burger and lock in the flavour. By using a milk bun, you'll allow the meat to do the talking and be the hero of the dish.
Quick tip: Salt can draw some moisture out of the meat and change the texture of your finished burger. Keep your seasoning on the outside of the patty with a simple salt, pepper and garlic mix.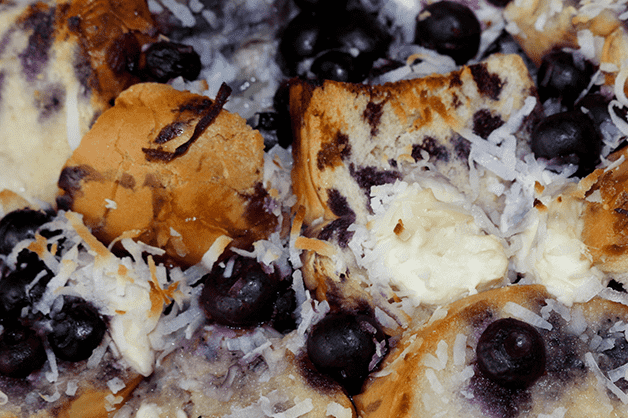 2. Experiment with bread pudding
Everyone loves a dessert, especially when there is a twist on a traditional offering. Chefs across the country are now using milk bun as their secret ingredient to the classic bread pudding. From blueberry bread pudding to rhubarb and strawberry puddings, the options are endless. For a different approach on the traditional pudding, local chefs are using the milk bun to create individual pudding servings.
Using the bun as a whole, chefs are removing a portion from the centre and filling them with the selected mixture before baking. This procedure toasts the shell of the bun to create a crunchy texture, while the inside soaks up the filling to become creamy and flavoursome.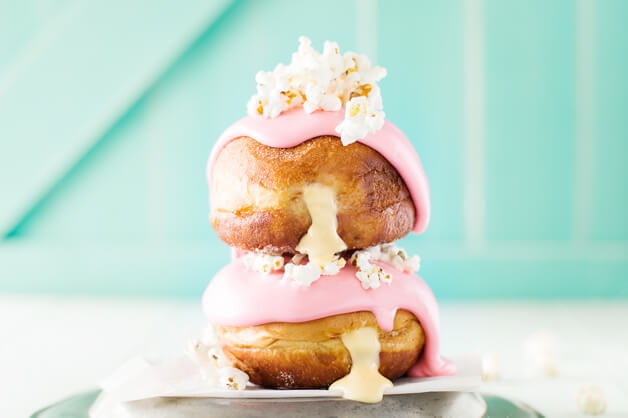 3. Run your imagination with ice cream or custard
Ice cream is on everyone's menu. If you are a café, a five-star restaurant, pub, club or catering service, ice cream is on offer in one way or another. While ice cream is set to become a bigger trend this summer, it's time to think of fun, unique ways to offer the treat to your customers while attracting all age groups. Utilising your milk bun is a great place to start because you probably already have them in stock within your kitchen.
Transform your trusted burger bun into an ice cream sandwich for your dessert menu. Slice them in half, keep them fresh and fill them with multiple scoops of creamy, colourful ice cream or deep fry the bun and pipe it with custard or a soft ice cream. To finish them off, dust the shell with icing sugar or add an extra layer of sweetness with a drizzle of sweet sauce. Not only is it full of flavour and covering multiple trends in one dish, it will also become 'Instagram worthy' for consumers, meaning free publicity for your venue across social networks.
Conclusion
The traditional milk bun has transformed with its users and is now gaining popularity, for both chefs and customers. Not only are they easy-to-use, easy-to-present and easy-to-eat; they are also versatile – meaning you can use them on your menu in more ways than one.
From the traditional beef and chicken burgers to smoked burgers, puddings and ice cream sandwiches, the famous milk bun can be used across your menu. So, free up your kitchen space, save costs and shake up your menu with the chef's new trusted friend – the QBA milk bun.
11th November 2021