Lighten the load with Little Giants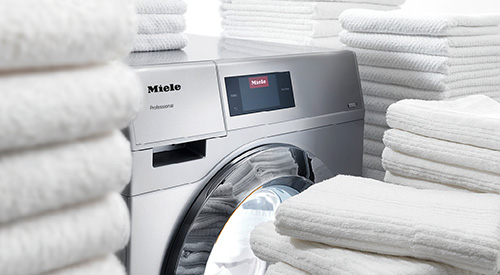 Perfect laundry care with Little Giants

Anyone having to rely on a supply of uncompromisingly clean and hygienic laundry requires a powerful approach producing clean results fast. The new generation of Miele's proven Little Giants excels in rising to the challenges of a variety of commercial applications by delivering first-class wash performance, top-notch efficiency and high-level user convenience and flexibility.  
The broad range of washers and dryers can meet the demands of any busy environment such as restaurants, hotels, aged care and childcare offering super clean results, even when faced with stubborn soils such as grease.
---
Ultimate Hygiene at your fingertips
Rising to the specific challenges for small businesses, hotels and restaurants, the Performance range PWM 507 and PDR 507 meet the demand for ultimate hygiene.
Maximum Hygiene

Where the highest levels of hygiene are required, an optional final rinse with a special temperature/holding time can be selected in the disinfection programmes. In this disinfection rinse, the wash water is heated to more than 60 °C. This function reduces recontamination by bacteria that may be present in the water.
Safe Disinfection
Reliable disinfection is critical for reprocessing textiles in any environment. Special programmes for thermal and chemo-thermal disinfection, according to the list of the Robert Koch Institute in Berlin, provide the required assurance of hygiene.
---
Delivering cleaning from the start
The PWM 508 MopStar washing machine is developed for the challenges of a busy environment  with a core focus on the reprocessing of mops, cloths, workwear and other textiles.

Wet and heavily soiled mop heads can present a real challenge for the washing process. The patented pre-spin removes excess water from mop heads as soon as the programme starts.

This reduces the amount of soiling and surfactants getting into the next stage of the wash process. The result is outstanding cleanliness with the greatest possible material protection.
Product Highlights:

 

8kg load capacity

Patented pre-spin for thorough dirt removal

Special purpose programmes for contract cleaners and facility managers

Disinfection programmes for critical hygiene requirements

Cleaning cloths are reprocessed and prepared in the machine in one step

Reliable moisture removal from wash items thanks to professional 3D sensor technology

Intensive cleaning with reduced water consumption due to optimised changes in speed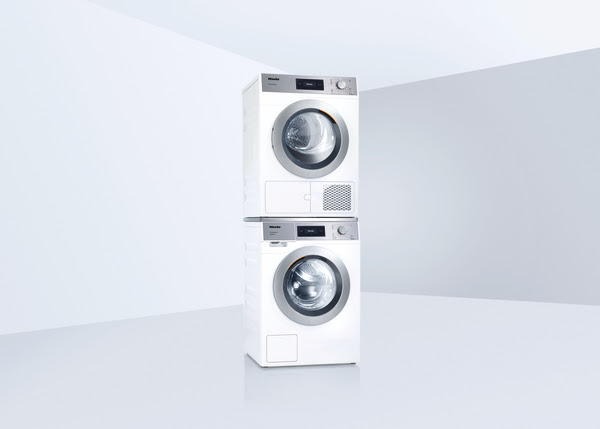 Maximum power. Minimum space.
The new generation Little Giants machines take up less than 0.5m² when stacked and are perfect where space is minimal. All models from the Little Giants range are stacklable making them ideal for installation even in small rooms.
Wherever you work, we can help! 

Connect with us to find the perfect solution for you.
12th October 2021