Giorik Steambox Evolution: High performance, lower energy & water consumption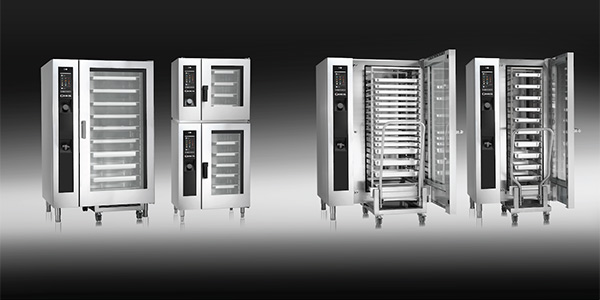 Now, more than ever before, business owners are demanding the best performance from their combi ovens, whilst managing rising running costs.
The Giorik Steambox Evolution is the perfect combi oven of choice - balancing high performance with lower energy and water consumption.
Giorik Steambox Evolution range utilises a high efficiency boiler that provides outstanding performance levels – reducing time, water use and energy consumption.
Giorik Steambox's Symbiotic System combines boiler integration and the optimum aspects of its high efficiency steam generator to provide unique, precise and continuous moisture control. Achieving precise humidity control is made easy with the integrated Meteo System, ensuring outstanding cooking results.
Steambox's EasyService rack control enables different dishes to be cooked at the same time at various levels for perfect results.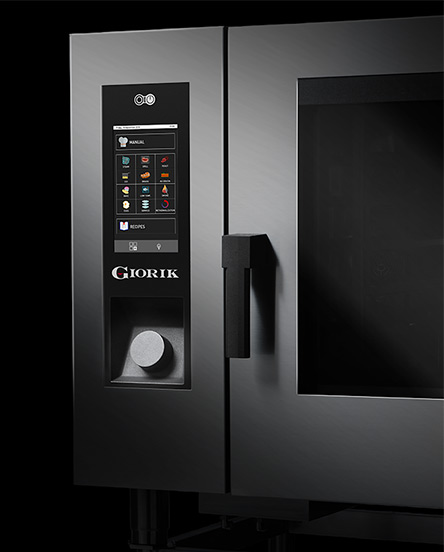 Giorik Steambox Evolution offers a large 9" touch screen with an intuitive user interface and precise controls. Personalise your Steambox Evolution combi oven with different cooking modes or use the pre-programmable recipes. The RecipeTuner feature allows the user to modify, personalise and pre-set any created programs with ease.
Finish off service with Giorik's automatic wash system, with the choice of four wash levels as standard combined with easy-to-use tablets, a closed circuit and minimal water usage. 
Giorik Steambox Evolution range offers a large variety of gas and electric ovens in six different sizing configurations, with a choice of a standard or reverse osmosis water filter.  

Contact Stoddart today to arrange a complimentary Giorik Combi Oven demonstration.
---
Call Stoddart on 1300 79 1954
or email info@stoddart.com.au to find out more
---
14th September 2021